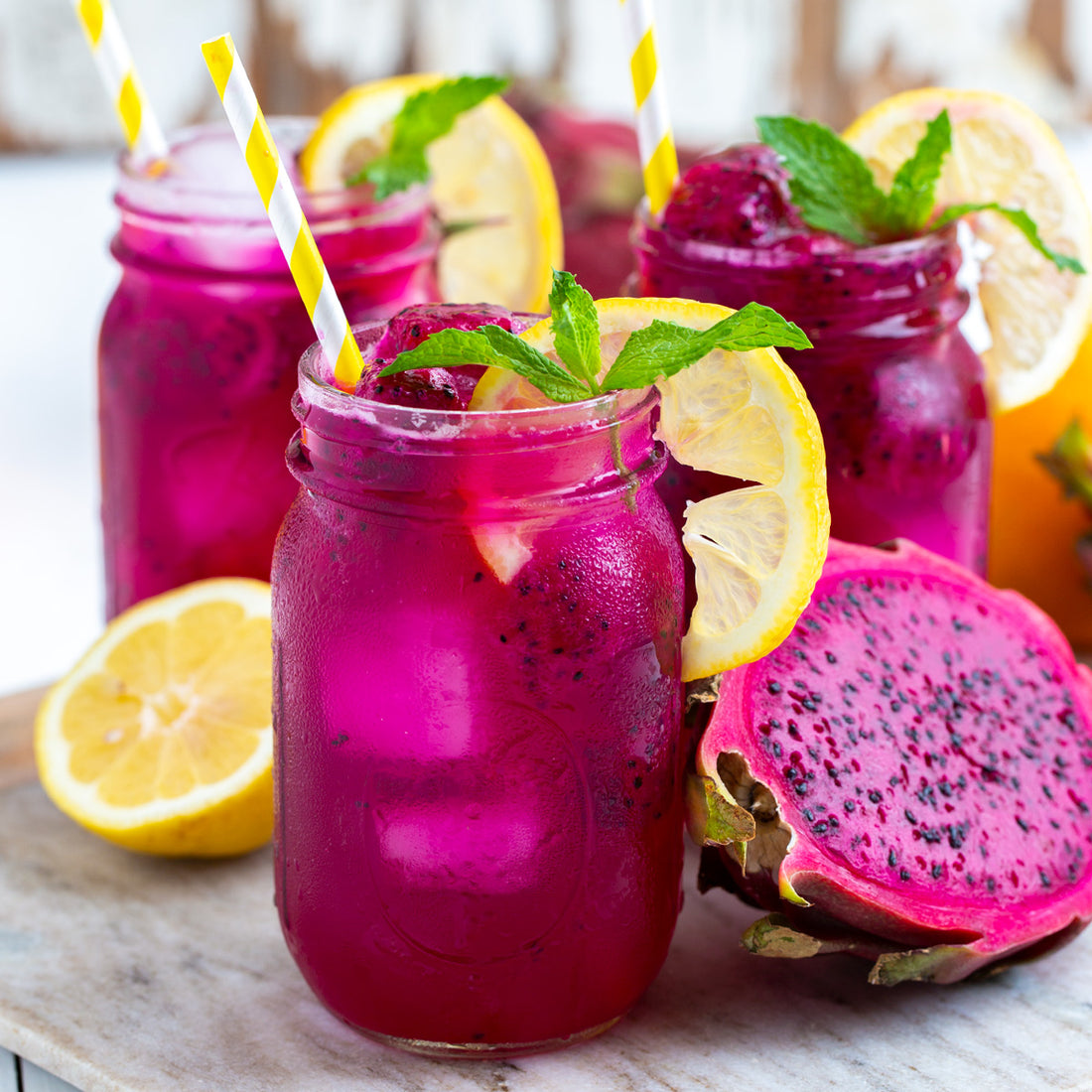 Time: 6 minutes
Serves: 1 x 12 fl oz
Difficulty: Easy
When life gives you lemons, make a refreshing Lemonade Dragon Spritzer! Get ready for your new go-to summer refresher that's as pretty and delightful as it tastes. Let us know what you think!
Recipe Benefits
Gut Health

Energy

Brain Health
Directions

Put ice and Dragon Fruit into a 12-16oz glass


Pour lemonade and sparkling water into glass


Add mint and lemon slice garnish for bonus summer points


That's it. Sit back and enjoy!


Nutritional Benefits

Contains Fiber

Fiber aids in many important functions within the body, including maintaining steady blood sugar levels, keeping hunger at bay, aiding in digestion, and fueling a healthy gut microbiome.

Contains Vitamin B2

Vitamin B2 (aka Riboflavin) helps the body convert food into fuel, metabolize fat and protein, works as an antioxidant, is important for red blood cell production and helps the nervous system function properly.

Contains Magnesium

Magnesium acts as a helper molecule by converting food into energy, creating new proteins from amino acids, helping to create and repair DNA and RNA, muscle movements, nervous system regulation and may enhance athletic performance.

Advanced Nutrients

Macronutrients are the nutritive components of food that the body needs for energy and to maintain the body's structure and systems.