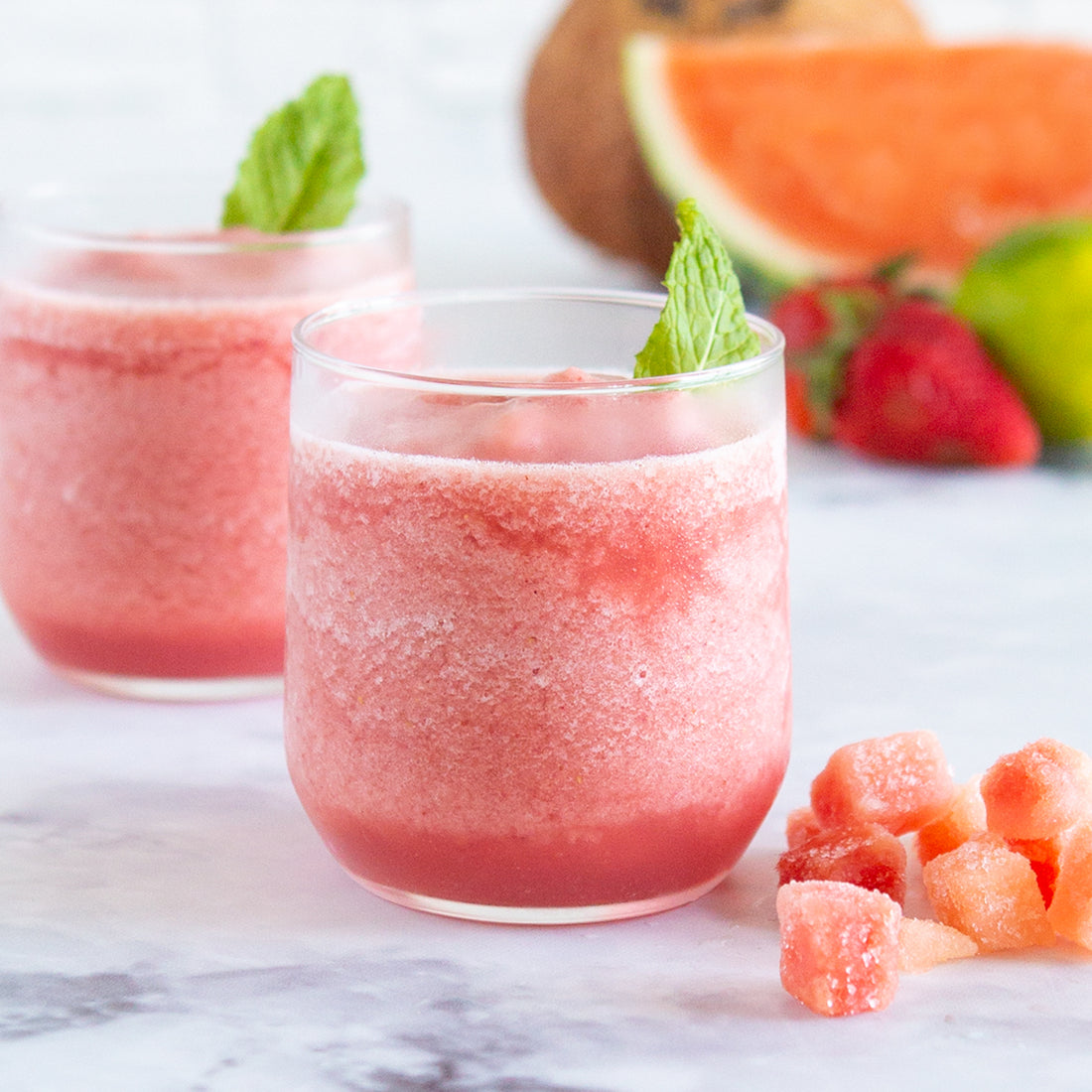 Time: 5 Minutes
Serves: 1 x 12 fl oz
Difficulty: Easy
Looking to keep that summertime feeling year-round? Our frozen watermelon cubes are the best way to keep those bright summer flavors ready-to-eat all year long! This watermelon mint smoothie recipe SCREAMS refreshing, plus it can help you stay cool on a hot day! By combining watermelon, strawberry and mint, you'll always have summer just a blend away!
Recipe Benefits
Immunity

Antioxidants

Hydration
Directions

Add all prepped ingredients to your blender

Turn blender on medium to high for ~45 seconds or until desired consistency

Pour the blender mix into a glass, garnish with lime and enjoy!

Nutritional Benefits

High in Vitamin C

Vitamin C boasts as one of the most powerful antioxidants, is vital to the body's healing process, helps support healthy immune functions and can make you less susceptible to illness. Make sure to get a daily dose of Vitamin C as it's not stored in the body!

High in Vitamin A

Vitamin A plays a vital role in maintaining a healthy immune system, protects your vision and eye health, and helps your heart, lungs and kidneys function properly.

Essentail Nutrient

Water keeps every system in your body functioning properly and is vital to maximize your health. Eating water-rich foods, such as watermelon and dragonfruit, help you meet your daily hydration requirements.

Advanced Nutrients

Macronutrients are the nutritive components of food that the body needs for energy and to maintain the body's structure and systems.