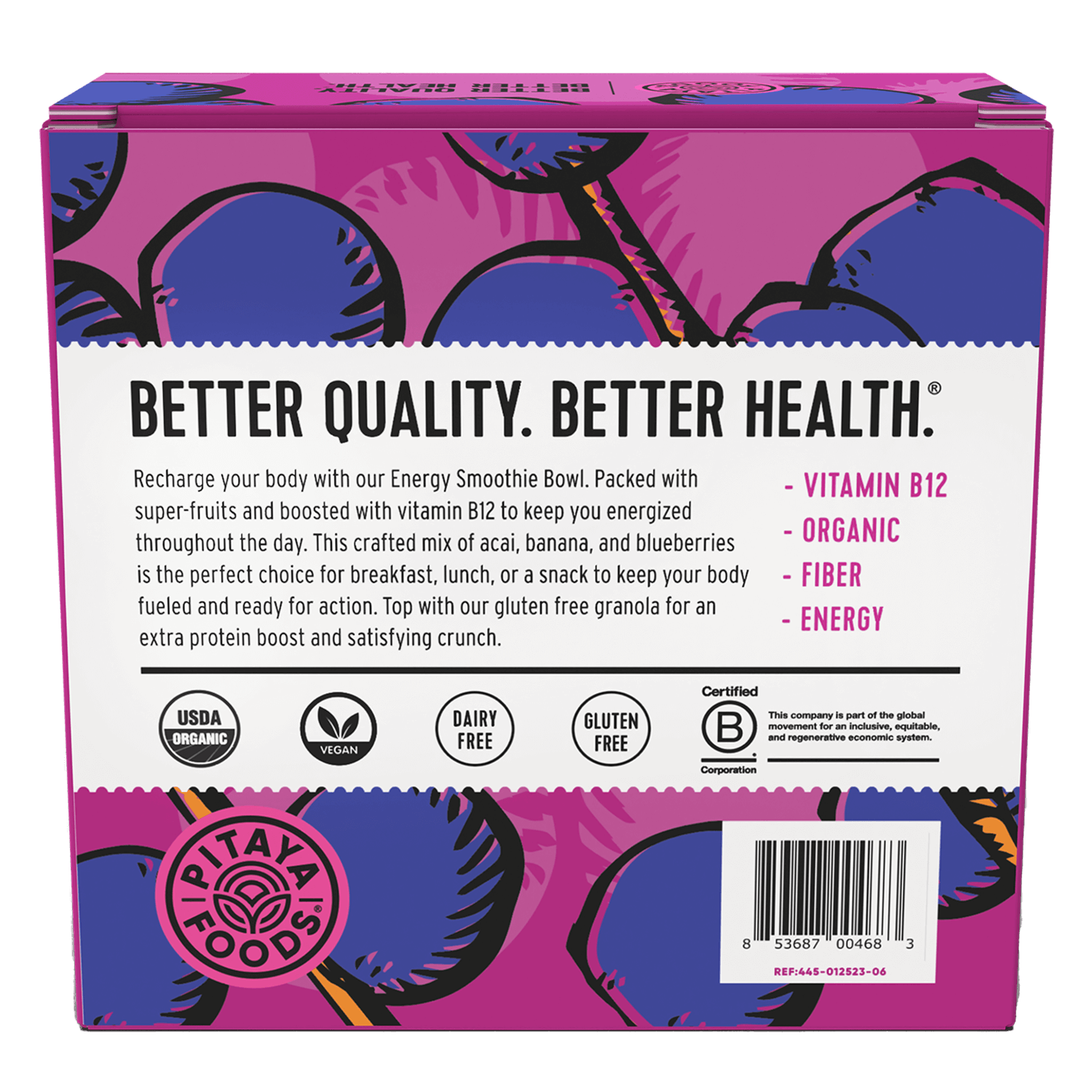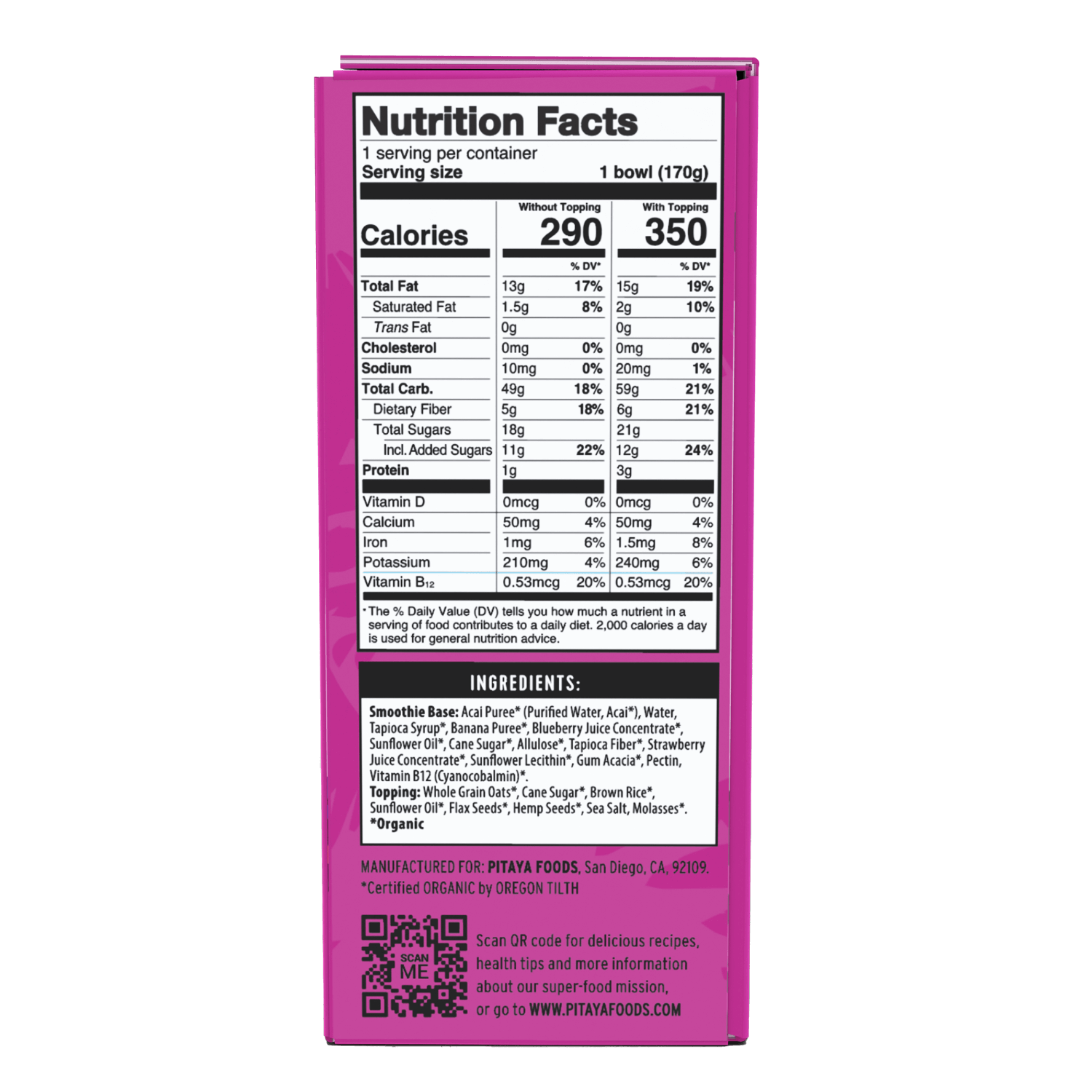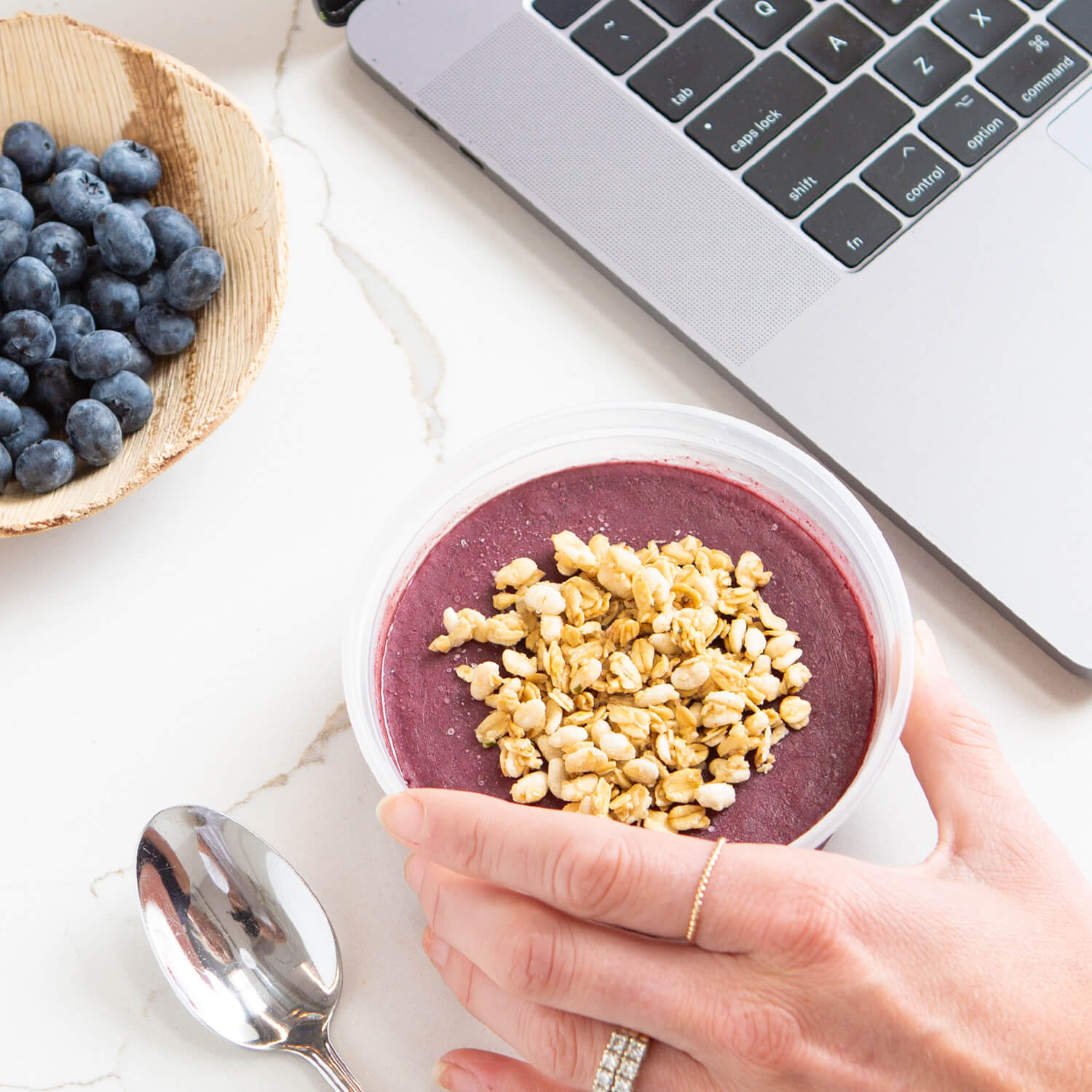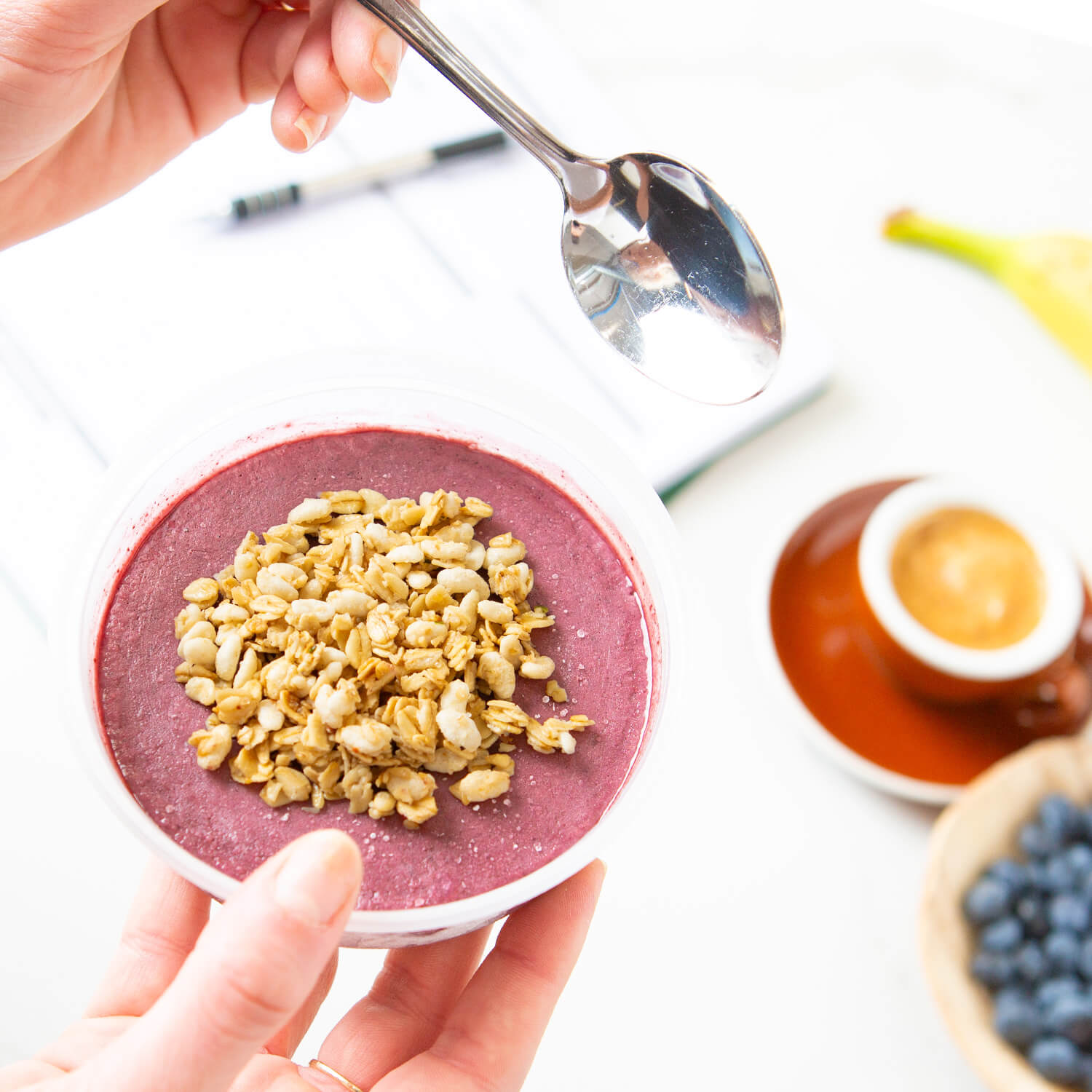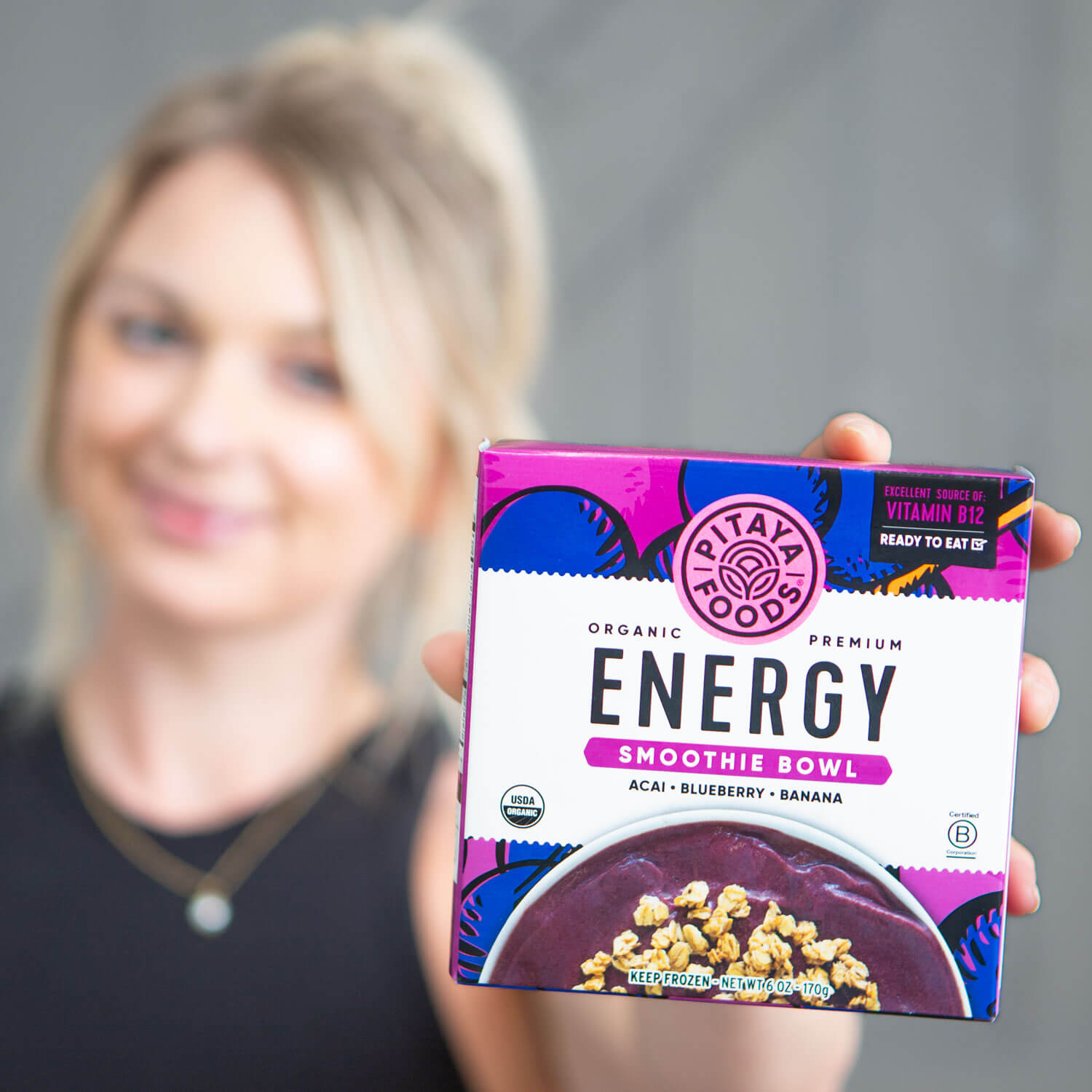 Recharge your body with our Energy Smoothie Bowl. Packed with super-fruits and boosted with vitamin B12 to keep you energized throughout the day. This crafted mix of acai, banana, and blueberries is perfect for breakfast, lunch, or a snack to keep your body fueled and ready for action. Top with our gluten-free granola for an extra protein boost and satisfying crunch.
How to Use
1
Open the side panel on the packaging and pull out smoothie bowl.
2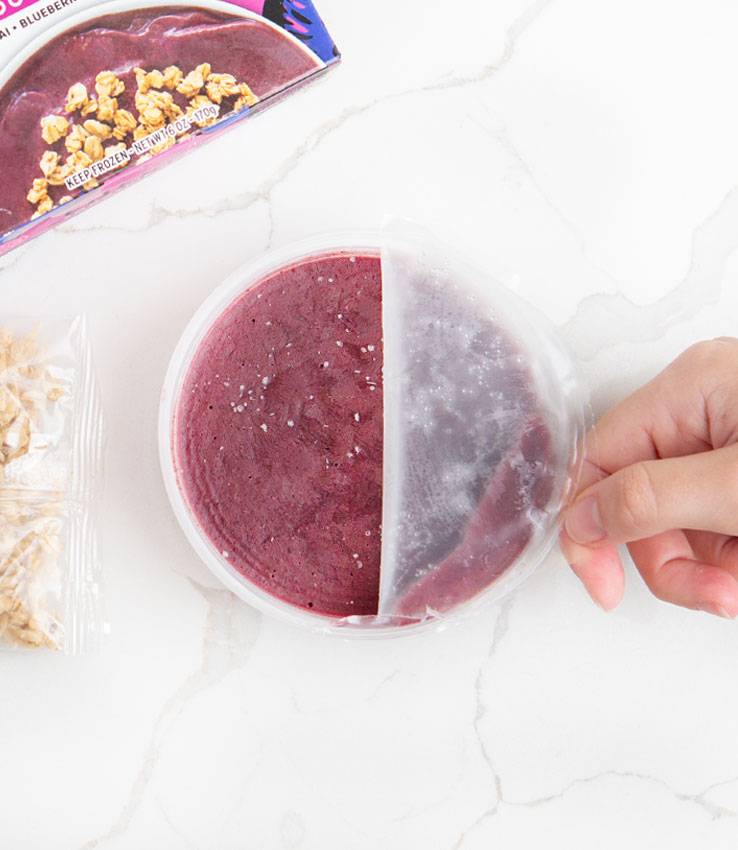 Remove the smoothie bowl cover by grabbing one side and pulling to the other.
3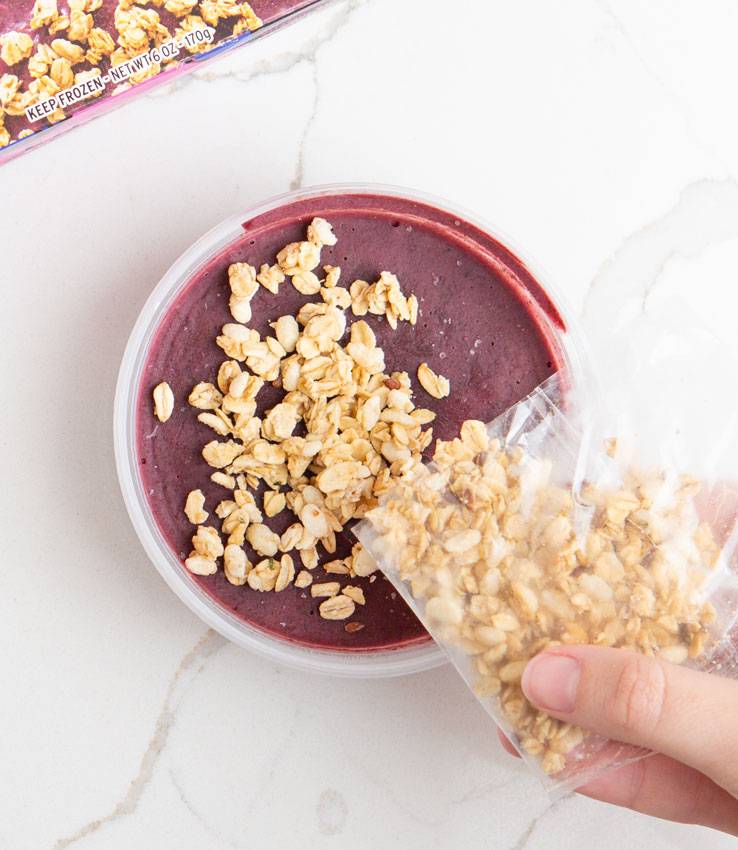 Open the granola packet, add the desired amount on top, and enjoy your smoothie bowl.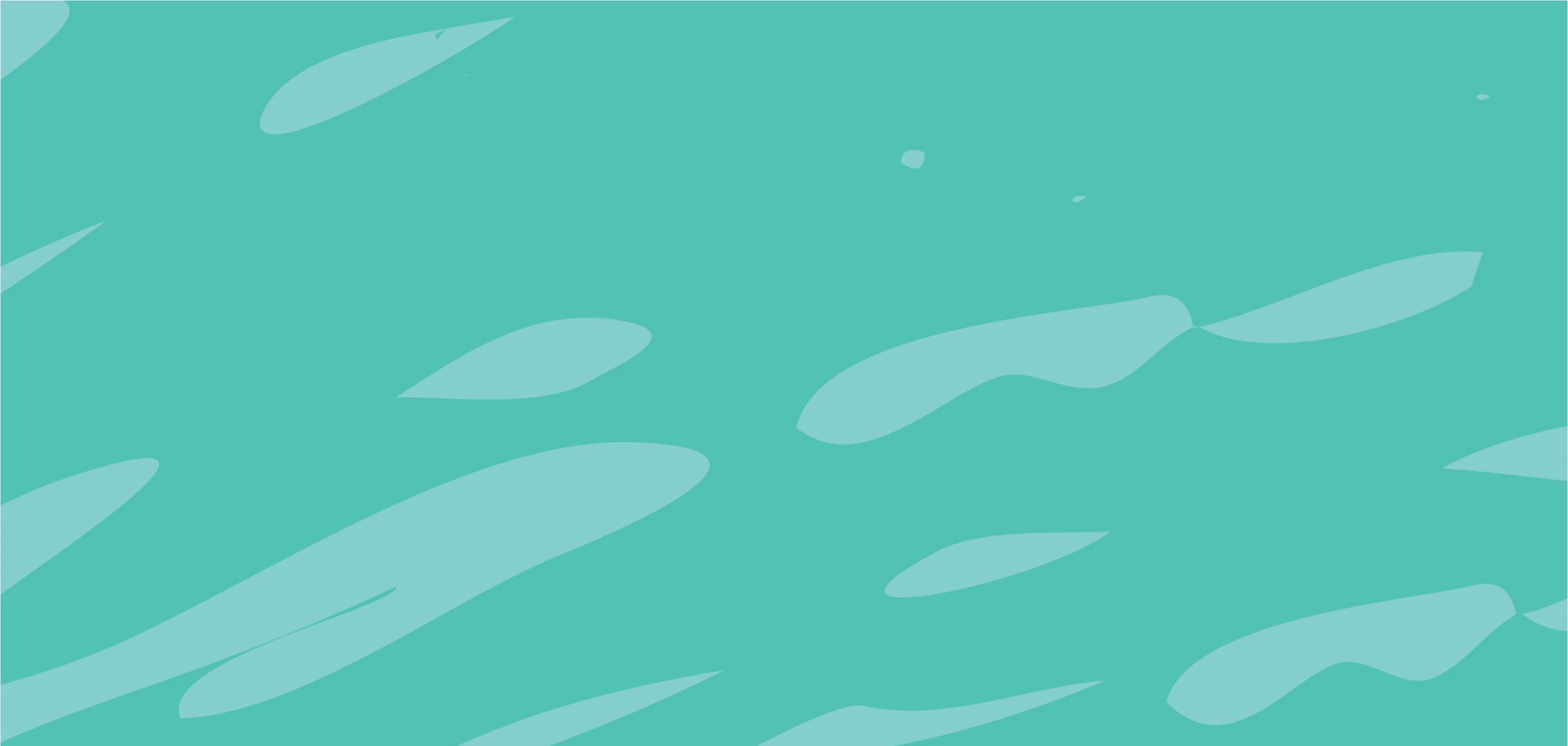 SO WHAT ARE THE HEALTH BENEFITS OF OUR ENERGY SMOOTHIE BOWL?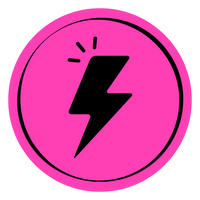 ENERGY (B12)
Free radicals damage cells and weaken immunity. Antioxidants neutralize them, strengthening our immune defense. Consuming antioxidant-rich foods boosts our immune health.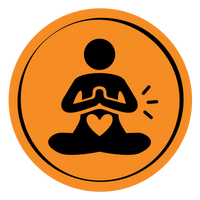 GUT HEALTH
Fiber aids in many important functions within the body, including maintaining steady blood sugar levels, keeping hunger at bay, fueling a healthy gut microbiome, and aiding in bowel regularity.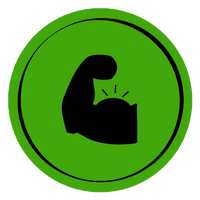 IRON
Iron helps carry oxygen throughout the body, ensuring that all cells receive the oxygen they need for energy production and other cellular processes.