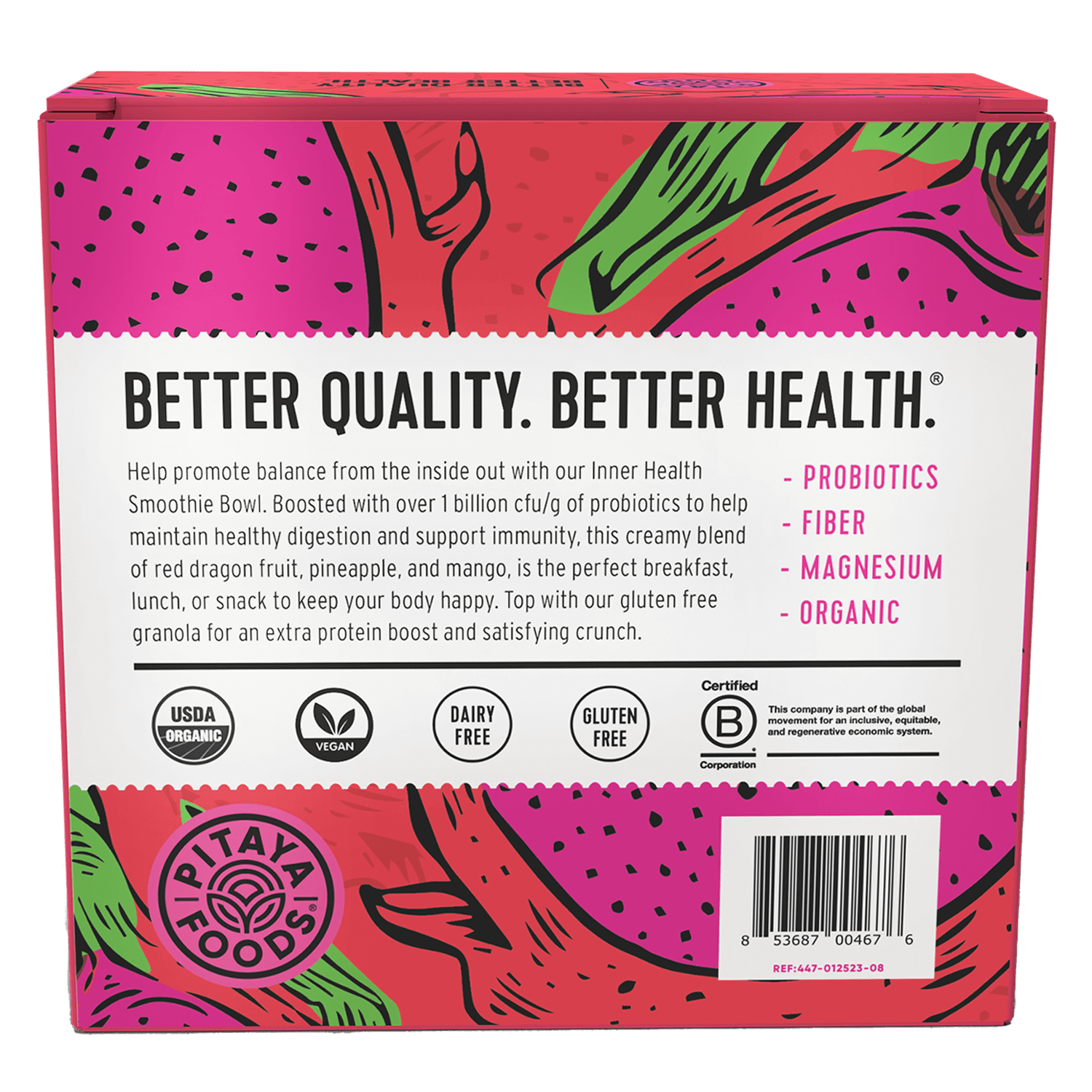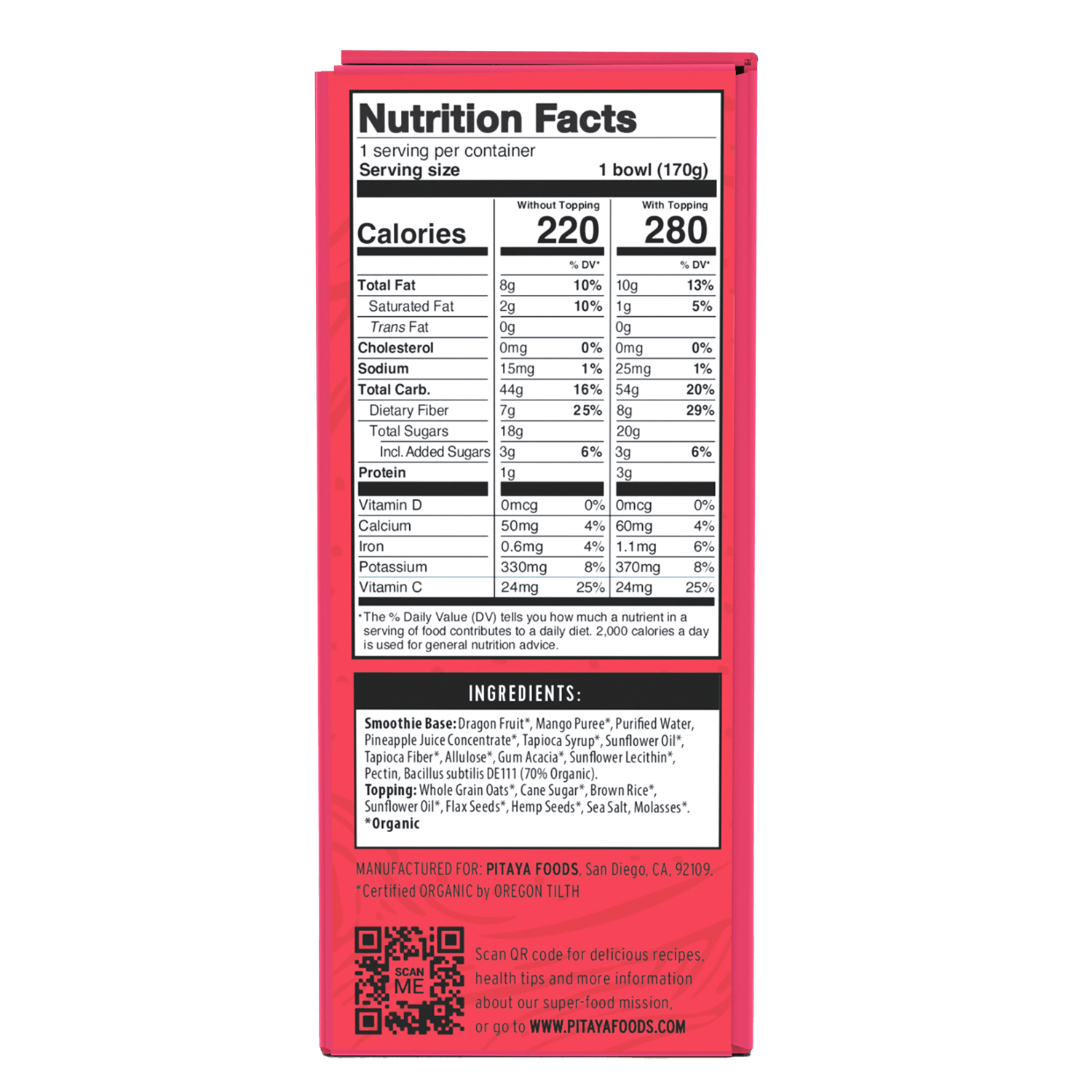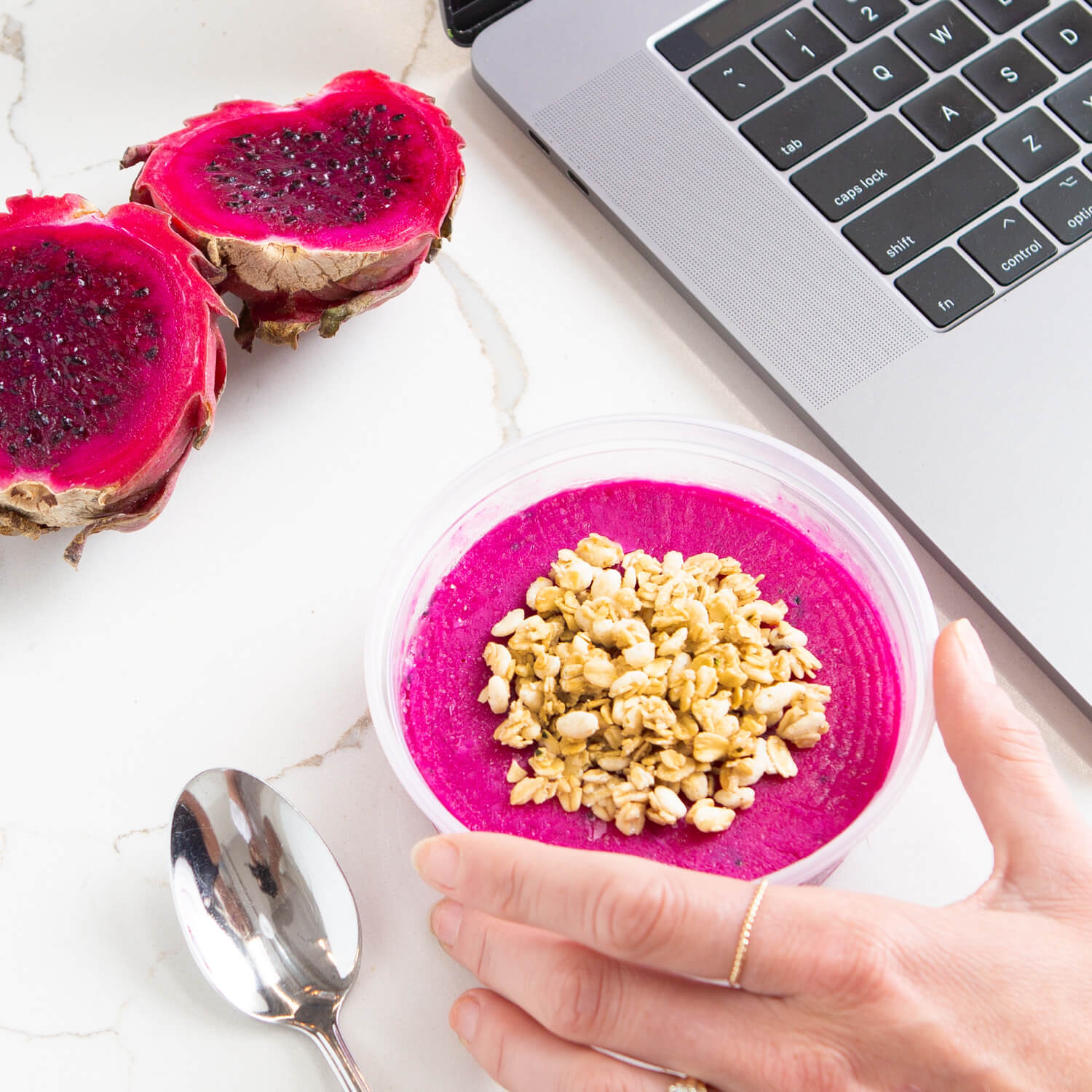 Help your body promote balance from the inside out with our Inner Health Smoothie Bowl. Boosted with over 1 billion cfu/g of probiotics to help maintain healthy digestion and support immunity, this creamy blend of red dragon fruit, pineapple, and mango, is the perfect breakfast, lunch, or snack to keep your body happy. Top with our gluten free granola for an extra protein boost and satisfying crunch.
How to Use
1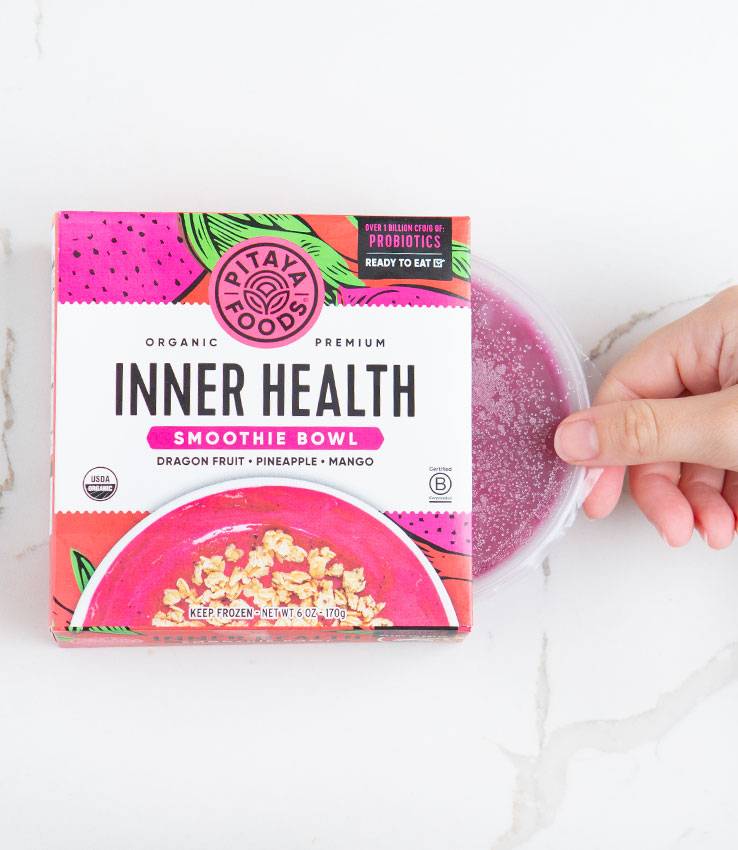 Open the side panel on the packaging and pull out smoothie bowl.
2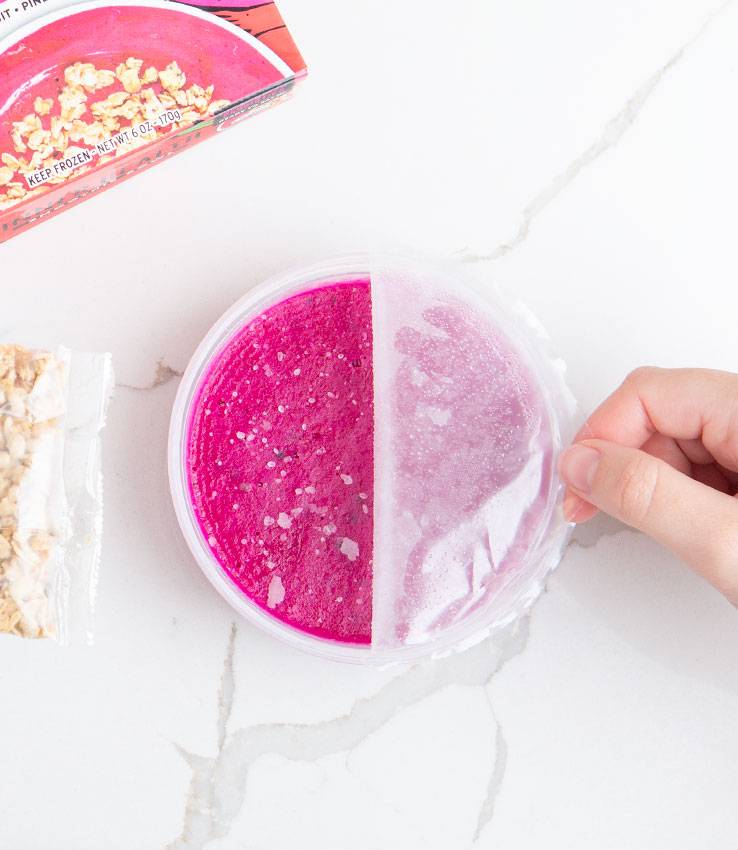 Remove the smoothie bowl cover by grabbing one side and pulling to the other.
3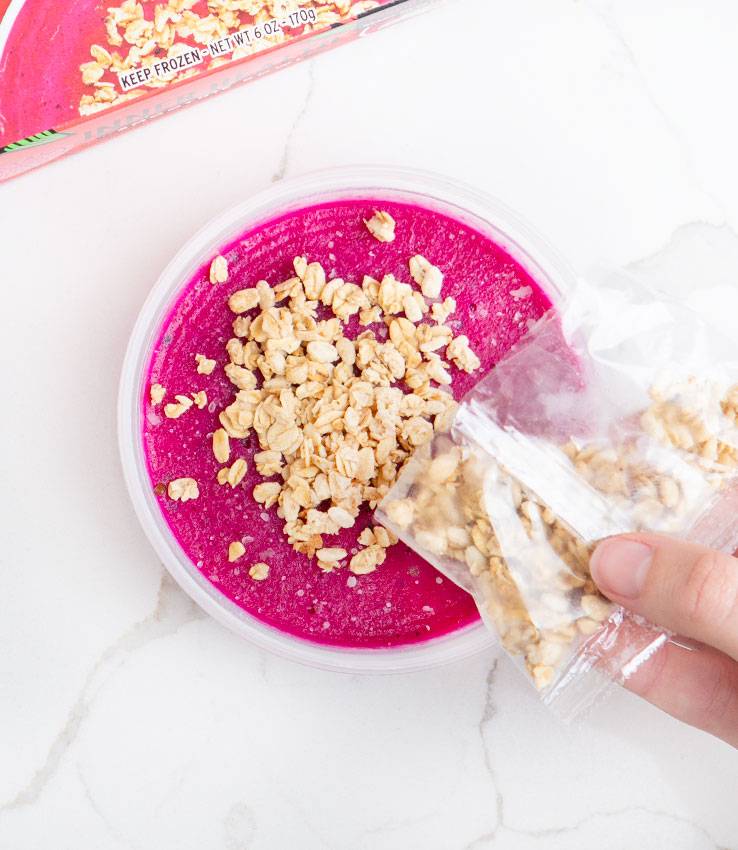 Open and add the desired amount of granola on top and enjoy.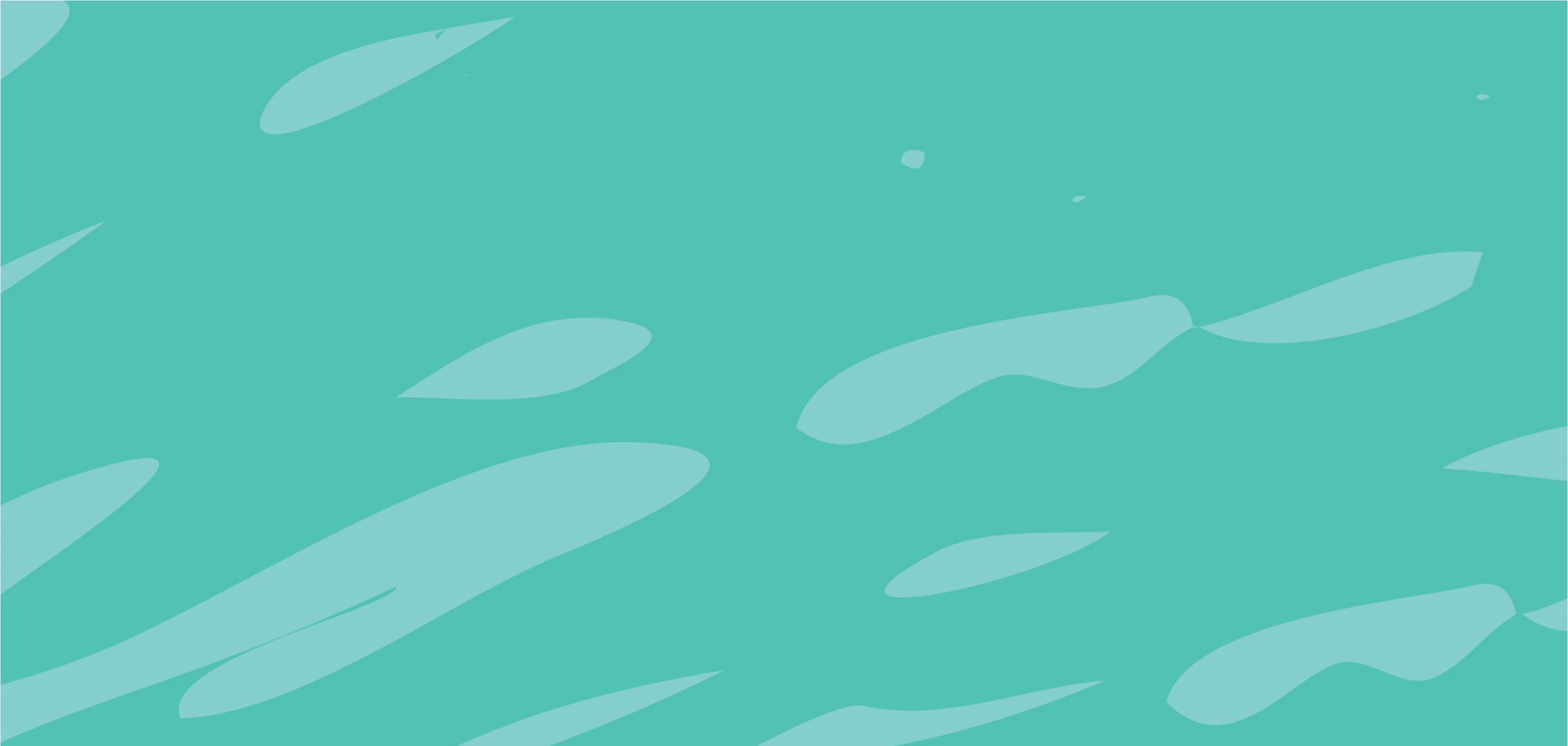 SO WHAT ARE THE HEALTH BENEFITS OF OUR INNER HEALTH SMOOTHIE BOWL?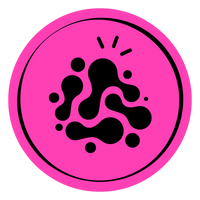 PROBIOTICS
Our gut is made up of good and bad bacteria. Probiotics are the "good" bacteria. When we add them, they help keep your inner health running smoothly, aiding digestion and boosting our overall health.
IMMUNITY
Vitamin C boasts as one of the most powerful antioxidants, is vital to the body's healing process, helps support healthy immune functions, and can make you less susceptible to illness.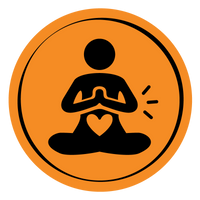 GUT HEALTH
Fiber aids in many important functions within the body, including maintaining steady blood sugar levels, keeping hunger at bay, fueling a healthy gut microbiome, and aiding in bowel regularity.