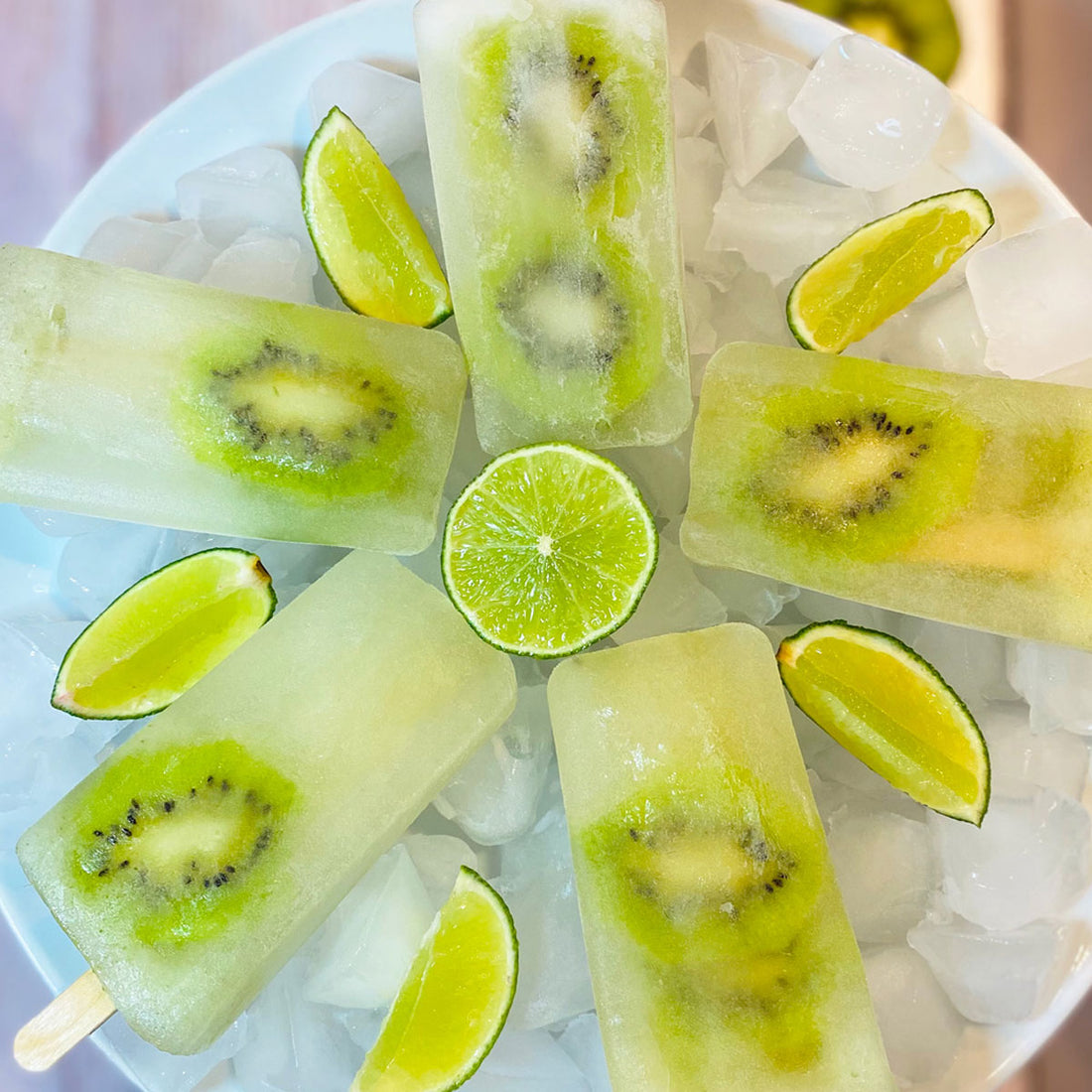 Time: 5 hours
Serves: 6-8 popsicles
Difficulty: Easy
Stay hydrated with this healthy and refreshing combination of electrolytes and antioxidants using our frozen Aloe Vera Cubes! Water-dense Aloe Vera rehydrates while coconut water replenishes vital electrolytes and Kiwi delivers 106% of your DV Vitamin C!
Recipe Benefits
Immunity

Heart Health

Gut Health
Directions

Add Aloe Vera pieces, coconut water, lime and honey to a blender


Turn blender on medium-high for ~45 seconds or until desired consistency


Place kiwi slices in 4-6 popsicle molds


Pour blended mix into molds and freeze overnight


Serve with additional kiwi and lime to taste!


Nutritional Benefits

High in Vitamin C

Vitamin C boasts as one of the most powerful antioxidants, is vital to the body's healing process, helps support healthy immune functions and can make you less susceptible to illness.

Good Source of Vitamin K

Vitamin K plays a vital role in the production of various proteins that are needed for blood clotting, calcium metabolism, bone building and heart health.

Good Source of Fiber

Fiber aids in many important functions within the body, including maintaining steady blood sugar levels, keeping hunger at bay, aiding in digestion, and fueling a healthy gut microbiome.

Advanced Nutrients

Macronutrients are the nutritive components of food that the body needs for energy and to maintain the body's structure and systems.