Honey Lime Grilled Jackfruit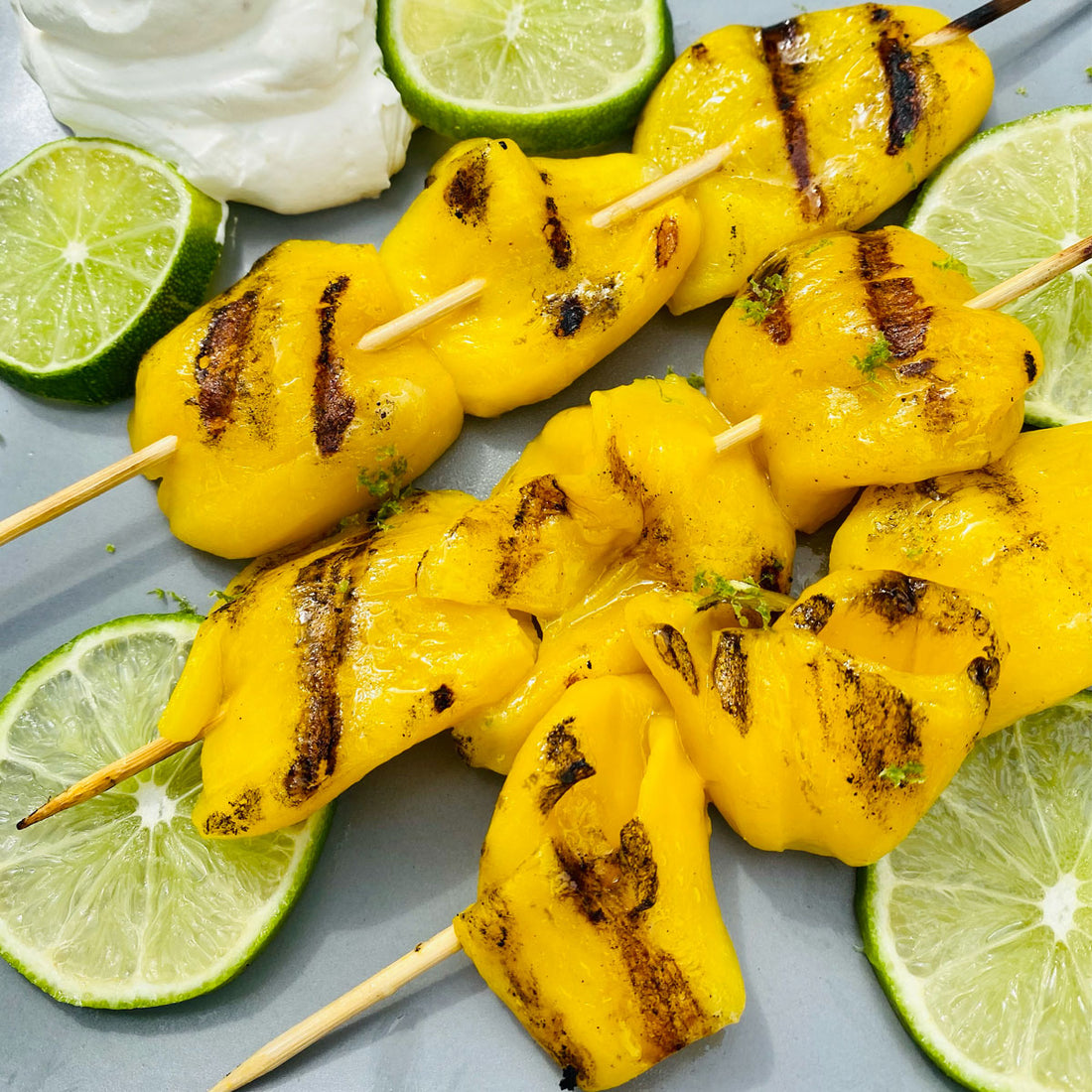 Time: 15 minutes
Serves: 10 servings
Difficulty: Easy
Ready to become a fan of grilled fruit? This easy-to-make honey lime grilled jackfruit is like nothing you've ever tasted before! Every bite is a delicious mix of light tropical sweetness, zest from lime and the subtle smokiness of the BBQ. Throw it on the grill next time you're making your favorite BBQ foods and let us know what you think!
Recipe Benefits
Brain Health

Antioxidants

Gut Health
Ingredients
2 tbsp Olive Oil
2 tsp Honey
2 tsp fresh Lime Juice
1/8 tsp Sea Salt
1 tsp Lime Zest
Directions

Put jackfruit pieces in a covered bowl and let them thaw at room temperature for ~1 hour or use a microwave to thaw faster


Combine olive oil, honey, lime juice and salt in a small bowl and whisk to mix


Take water-soaked wooden skewers and thread jackfruit pieces on, ~4 each skewer


Brush jackfruit pieces with oil mixture and grill at ~400℉ for 2-3 minutes on each side


Once grill marks are visible after grilling on both sides, remove from the grill and garnish with lime zest. Enjoy!


Nutritional Benefits

High in Manganese

Manganese, an essential trace mineral, is necessary for the function of the brain, nervous system and aids in the production of many vital enzymes and antioxidants.

High in Vitamin E

Vitamin E acts as a protective antioxidant in the body, may also reduce markers of oxidative stress, and enhances immune function.

High in Fiber

Fiber aids in many important functions within the body, including maintaining steady blood sugar levels, keeping hunger at bay, aiding in digestion, and fueling a healthy gut microbiome.

Advanced Nutrients

Macronutrients are the nutritive components of food that the body needs for energy and to maintain the body's structure and systems.