Tropical Jackfruit Smoothie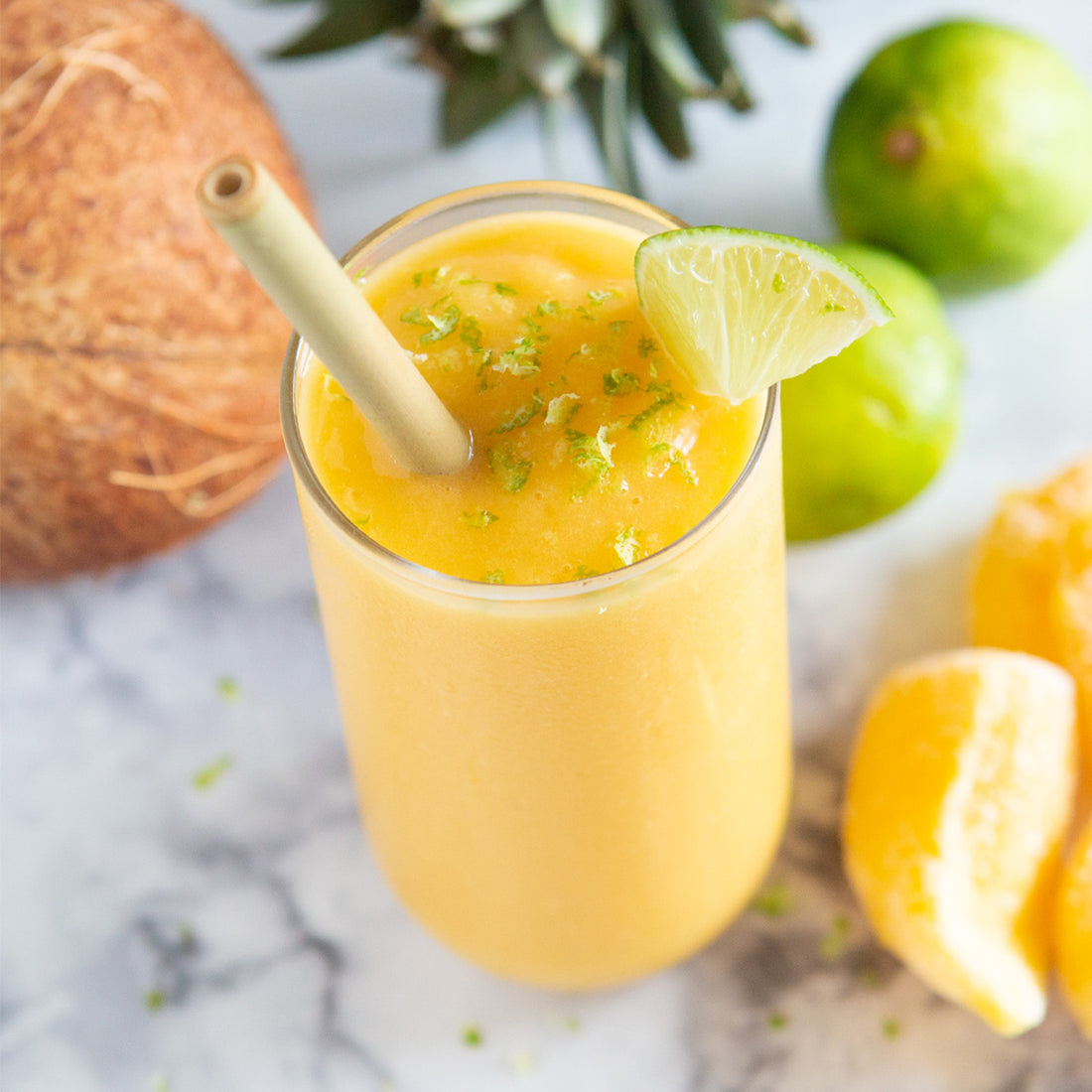 Time: 5 Minutes
Serves: 1 x 10 fl oz
Difficulty: Easy
Are you ready for the ultimate rollercoaster ride of tropical flavors? This refreshing smoothie recipe features our ripe frozen jackfruit pieces, which tastes like an unbeatable combination of banana, mango and pineapple! Not to be confused with young, unripe jackfruit, often used as a meat substitute, our ripe jackfruit pieces are sweet and perfect to add in any smoothie or on their own as a snack!
Recipe Benefits
Immunity

Brain Health

Gut Health
Directions

Add all prepped ingredients to your blender


Turn blender on medium to high for ~45 seconds or until desired consistency


Pour the blender mix into a glass, garnish with lime and enjoy!


Nutritional Benefits

High in Vitamin C

Vitamin C boasts as one of the most powerful antioxidants, is vital to the body's healing process, helps support healthy immune functions and can make you less susceptible to illness.

High in Manganese

Manganese, an essential trace mineral, is necessary for the function of the brain, nervous system and aids in the production of many vital enzymes and antioxidants.

High in Fiber

Fiber aids in many important functions within the body, including maintaining steady blood sugar levels, keeping hunger at bay, aiding in digestion, and fueling a healthy gut microbiome.

Advanced Nutrients

Macronutrients are the nutritive components of food that the body needs for energy and to maintain the body's structure and systems.