Avocado Chocolate Truffle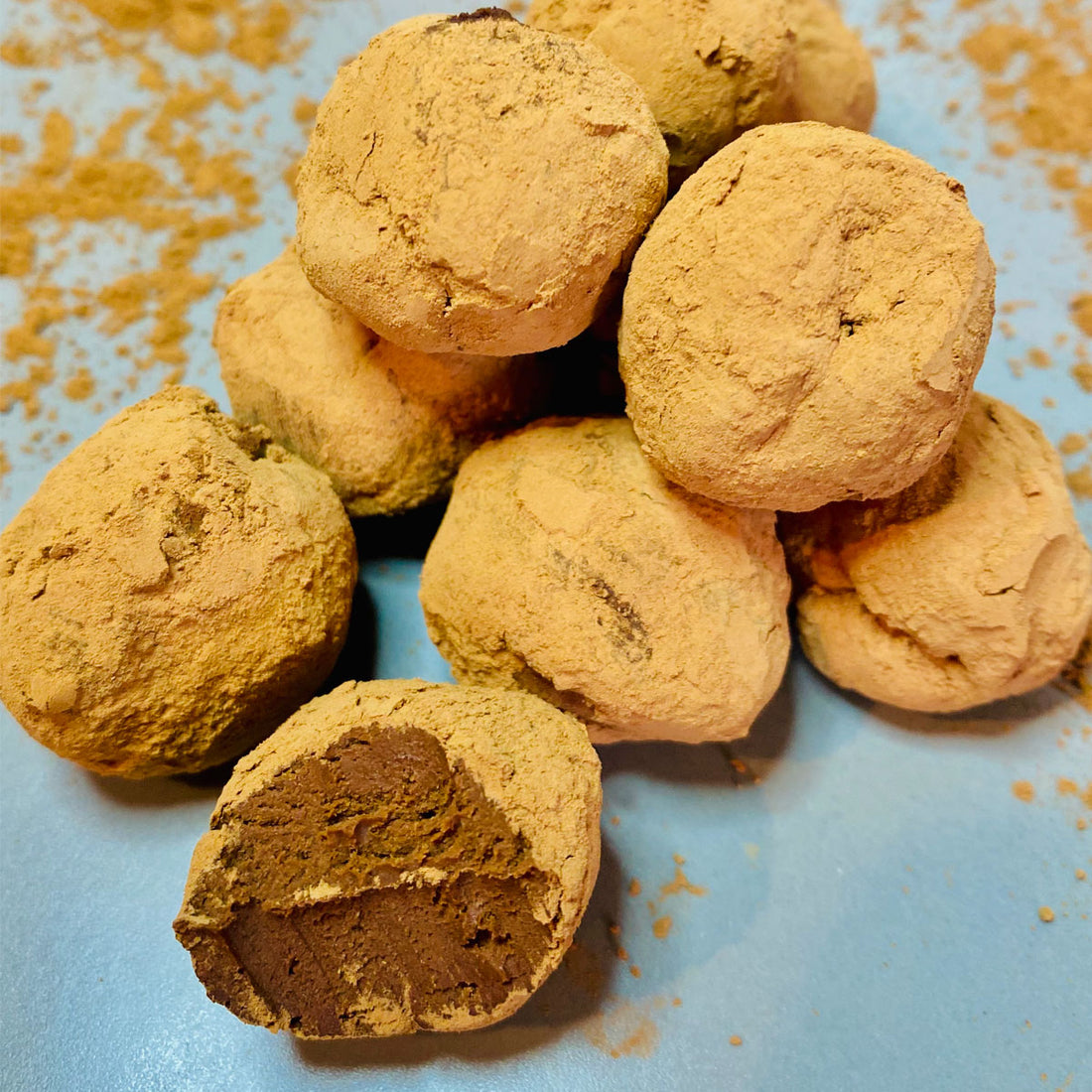 Time: 40 minutes
Serves: 10 servings
Difficulty: Easy
Time to swap out the saturated-fat-and-sugar-loaded traditional chocolate treats for a recipe that's as delicious as it is good for you! Using our frozen Avocado Pieces, you never have to worry about over-ripe avocados, and by replacing saturated fats with monounsaturated fats, we not only improve our blood cholesterol levels but reduce blood pressure! Enjoy these tasty good-for-you treats next time you're craving something sweet!
Recipe Benefits
Immunity

Brain Health

Gut Health
Directions

Measure out avocado pieces from the freezer and let sit for 30 minutes - 1 hour, until they come to room temperature

Once avocado is at room temperature, add avocado, vanilla and a small pinch of sea salt to a food processor and pulse until smooth

Place dark chocolate chips in a microwave safe bowl and microwave for 30 seconds. Stir and then microwave in 20 second intervals until melted, stirring in-between each interval

Once melted, pour chocolate in the food processor with the avocado mixture, pulsing until completely combined and lump-free

Place mixture in the fridge for 30 minutes to firm up

Fill a small bowl with the cocoa powder

Once mixture is firm, scoop ~ 1/2 tbsp of mixture and roll into a 1-inch ball with your hands

Once rolled, individually place truffles in the bowl of cocoa powder and roll around until completely covered

Place covered balls on parchment paper and store in the fridge until you are ready to enjoy!

Nutritional Benefits

High in Copper

Copper is an essential nutrient that helps to absorb iron, maintain healthy bones, blood vessels, nerves and immune function.

Good Source of Manganese

Manganese, an essential trace mineral, is necessary for the function of the brain, nervous system and aids in the production of many vital enzymes and antioxidants.

Good Source of Fiber

Fiber aids in many important functions within the body, including maintaining steady blood sugar levels, keeping hunger at bay, aiding in digestion, and fueling a healthy gut microbiome.

Advanced Nutrients

Macronutrients are the nutritive components of food that the body needs for energy and to maintain the body's structure and systems.