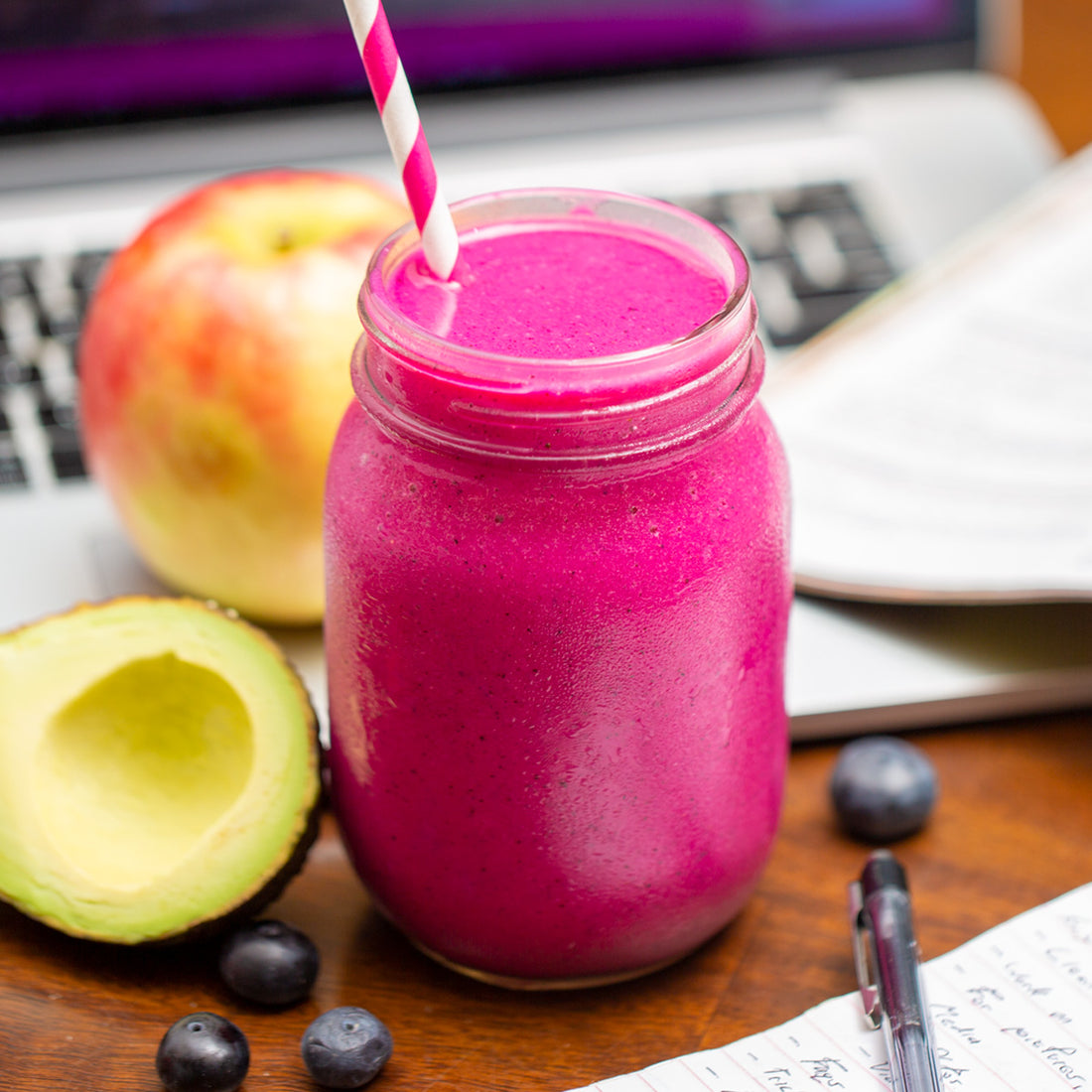 Time: 5 Minutes
Serves: 1 x 12 fl oz
Difficulty: Easy
Enjoy this brain boosting smoothie anytime you feel brain fog start to creep in, trouble focusing or when you want to show a lil' extra love to your control center. In addition to eating brain-boosting foods, make sure you're doing your best to keep stress levels low, get enough quality sleep and exercise to ensure your brain is equipped with what it needs to thrive.
Recipe Benefits
Brain Health

Gut Health

Immunity
Directions

Add all prepped ingredients to your blender


Turn blender on medium to high for ~45 seconds or until desired consistency


Pour the blender mix into a glass and enjoy!


Nutritional Benefits

High in Manganese

Manganese, an essential trace mineral, is necessary for the function of the brain, nervous system and aids in the production of many vital enzymes and antioxidants.

High in Fiber

Fiber aids in many important functions within the body, including maintaining steady blood sugar levels, keeping hunger at bay, aiding in digestion, and fueling a healthy gut microbiome.

High in Vitamin C

Vitamin C boasts as one of the most powerful antioxidants, is vital to the body's healing process, helps support healthy immune functions and can make you less susceptible to illness.

Advanced Nutrients

Macronutrients are the nutritive components of food that the body needs for energy and to maintain the body's structure and systems.