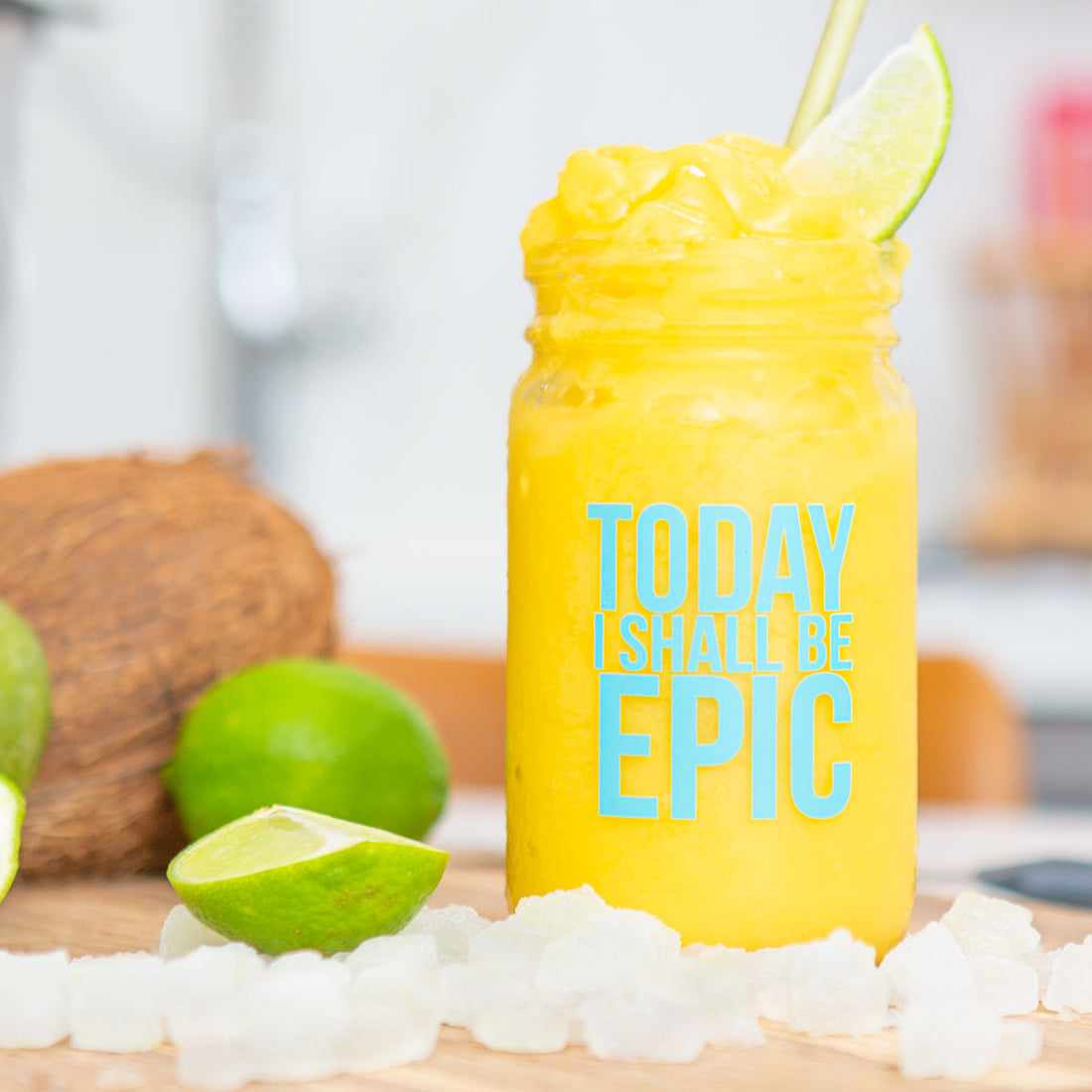 Time: 5 Minutes
Serves: 1 x 12 fl oz
Difficulty: Easy
Want a light and refreshing smoothie? Then look no further. This Aloe Mango Zest smoothie has a perfect balance of sweet flavors with a hint of lime for your tastebuds. But as you're enjoying every sip, don't forget about the immunity boost your body is getting from our Pitaya Foods Aloe Vera bite-sized pieces. So grab some ingredients and try one today.
Recipe Benefits
Immunity

Antioxidants

Energy
Ingredients
1 cup frozen Mango
.5 fl oz Lime Juice
6 fl oz Coconut Water
Directions

Cut lime into quarter wedged and squeeze into a measuring cup




Add all prepped ingredients to your blender




Turn blender on medium to high for ~45 seconds or until desired consistency




Pour the blender mix into a glass and enjoy!

Nutritional Benefits

High in Vitamin C

Vitamin C boasts as one of the most powerful antioxidants, is vital to the body's healing process, helps support healthy immune functions and can make you less susceptible to illness.

High in Vitamin A

Vitamin A plays a vital role in maintaining a healthy immune system, protects your vision and eye health, and helps your heart, lungs and kidneys function properly.

High in Iron

Iron plays an important role making sure oxygen is stored in the blood to then be carried to your muscles and brain. It's crucial for both your mental and physical performance.

Advanced Nutrients

Macronutrients are the nutritive components of food that the body needs for energy and to maintain the body's structure and systems.