Super Tropic Refresher Smoothie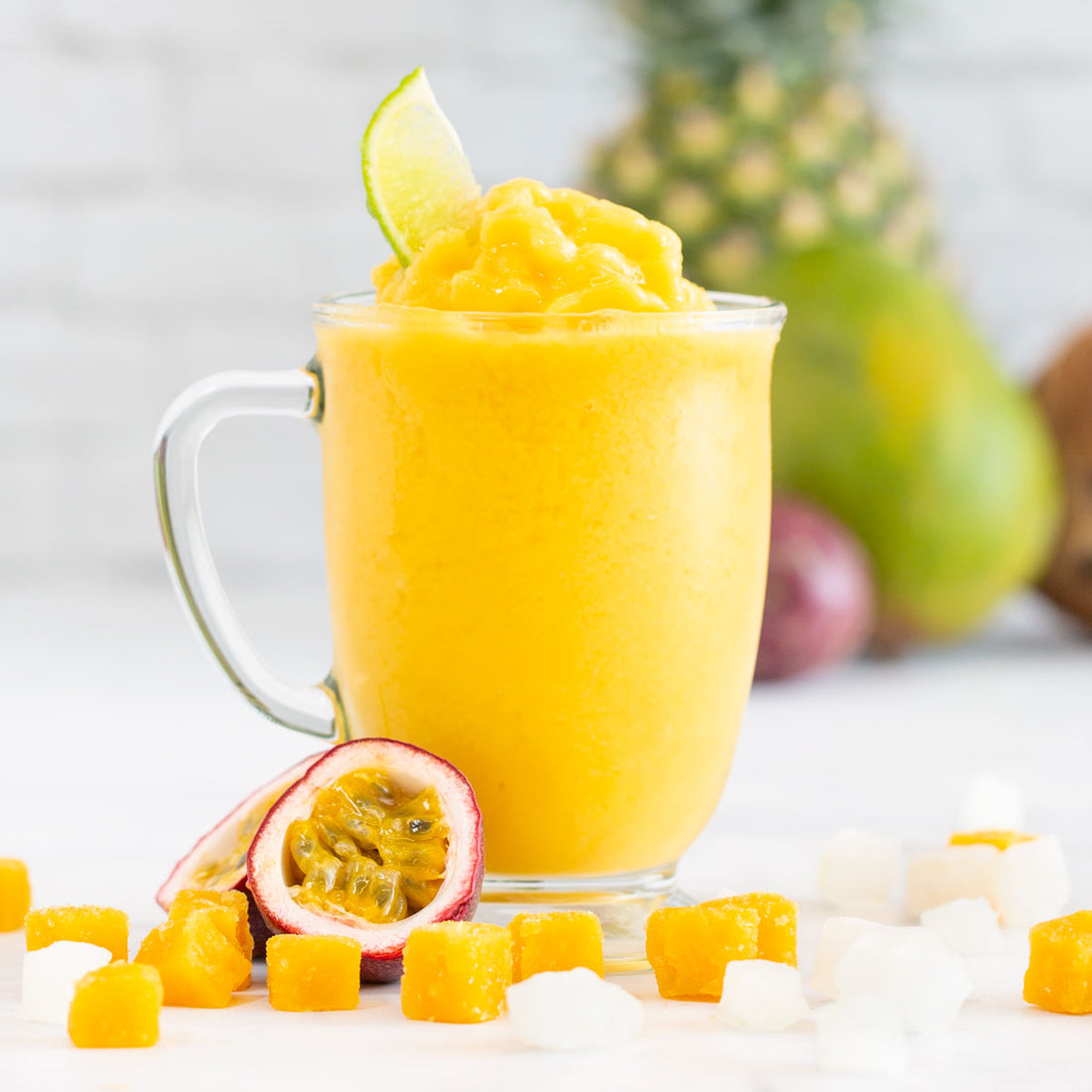 Time: 5 Minutes
Serves: 1 x 16 fl oz
Difficulty: Easy
Are you looking for an immunity boosting flavor bomb? This Super Tropic Refresher Smoothie will bring you a vacation flavor like no other. Not to mention the immunity boost your body gets from both our Pitaya Foods Aloe Vera and Passion Fruit Bite-Sized Pieces. Enjoy your kitchen vacation!
Recipe Benefits
Immunity

Antioxidants

Heart Health
Ingredients
1/2 cup Mango
1/4 cup Pineapple
6-8oz Coconut Water
Directions

Add all prepped ingredients to your blender

Turn blender on medium to high for ~45 seconds or until desired consistency

Pour the blender mix into a glass and enjoy!

Nutritional Benefits

HIGH IN VITAMIN C

Vitamin C boasts as one of the most powerful antioxidants, is vital to the body's healing process, helps support healthy immune functions and can make you less susceptible to illness.

HIGH IN VITAMIN A

Vitamin A plays a vital role in maintaining a healthy immune system, protects your vision and eye health, and helps your heart, lungs and kidneys function properly.

HIGH IN POTASSIUM

Needed by all tissues, Potassium is an electrolyte that regulates the heartbeat, ensures proper function of nerves and muscles, and plays a vital role in protein synthesis and carbohydrate metabolism.

Advanced Nutrients

Macronutrients are the nutritive components of food that the body needs for energy and to maintain the body's structure and systems.