Peppermint Coconut Smoothie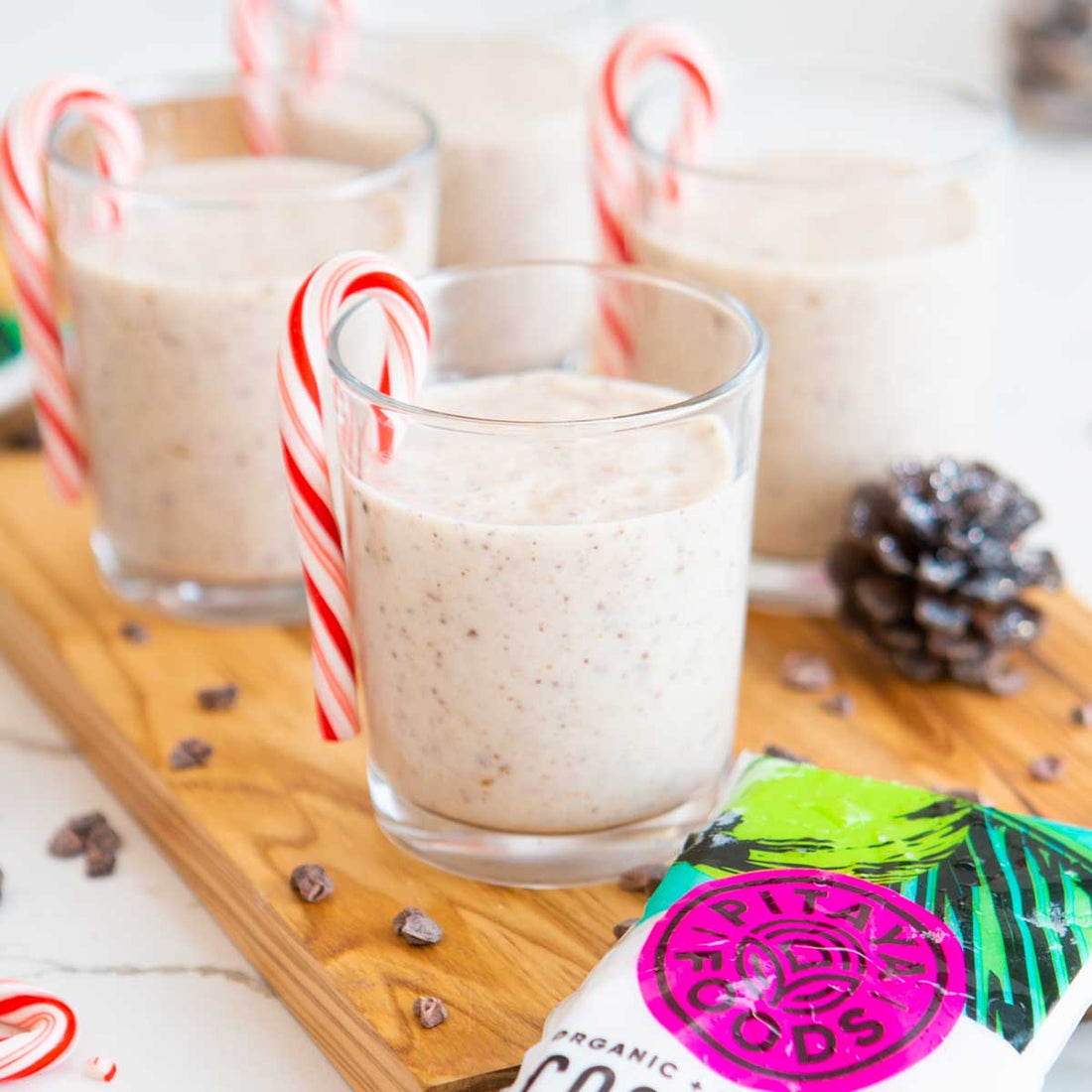 Time: 5 Minutes
Serves: 1 x 12 fl oz
Difficulty: Easy
Taste the holidays with our Peppermint Coconut Smoothie. Only 6 ingredients for a quick and delicious blend. Perfect for a festive morning or divide into smaller glasses for a dessert shooter with friends. Cheers to more holiday treats and enjoy.
Recipe Benefits
Antioxidants

Strong Bones

Gut Health
Ingredients
1/4 tsp Peppermint Extract
2 pitted Dates
3 tsp Cacao Nibs
2 tbsp Vanilla Yogurt
4oz Almond Milk
Directions

Add all prepped ingredients to your blender except cacao nibs

Turn blender on medium to high for ~45 seconds or until desired consistency

Add cacao nibs and pulse blend until desired consistency

Pour mix into a glass or multiple small glasses to share and enjoy!

Nutritional Benefits

High in Vitamin E

Vitamin E acts as a powerful antioxidant in the body, may also reduce markers of oxidative stress, and enhances immune function.

High in Calcium

Calcium is a fundamental mineral essential for the development, growth and maintenance of healthy strong bones and teeth.

High in Fiber

Fiber aids in maintaining steady blood sugar levels, keeping hunger at bay, fueling a healthy gut microbiome, and aiding in bowel regularity.

Advanced Nutrients

Macronutrients are the nutritive components of food that the body needs for energy and to maintain the body's structure and systems.