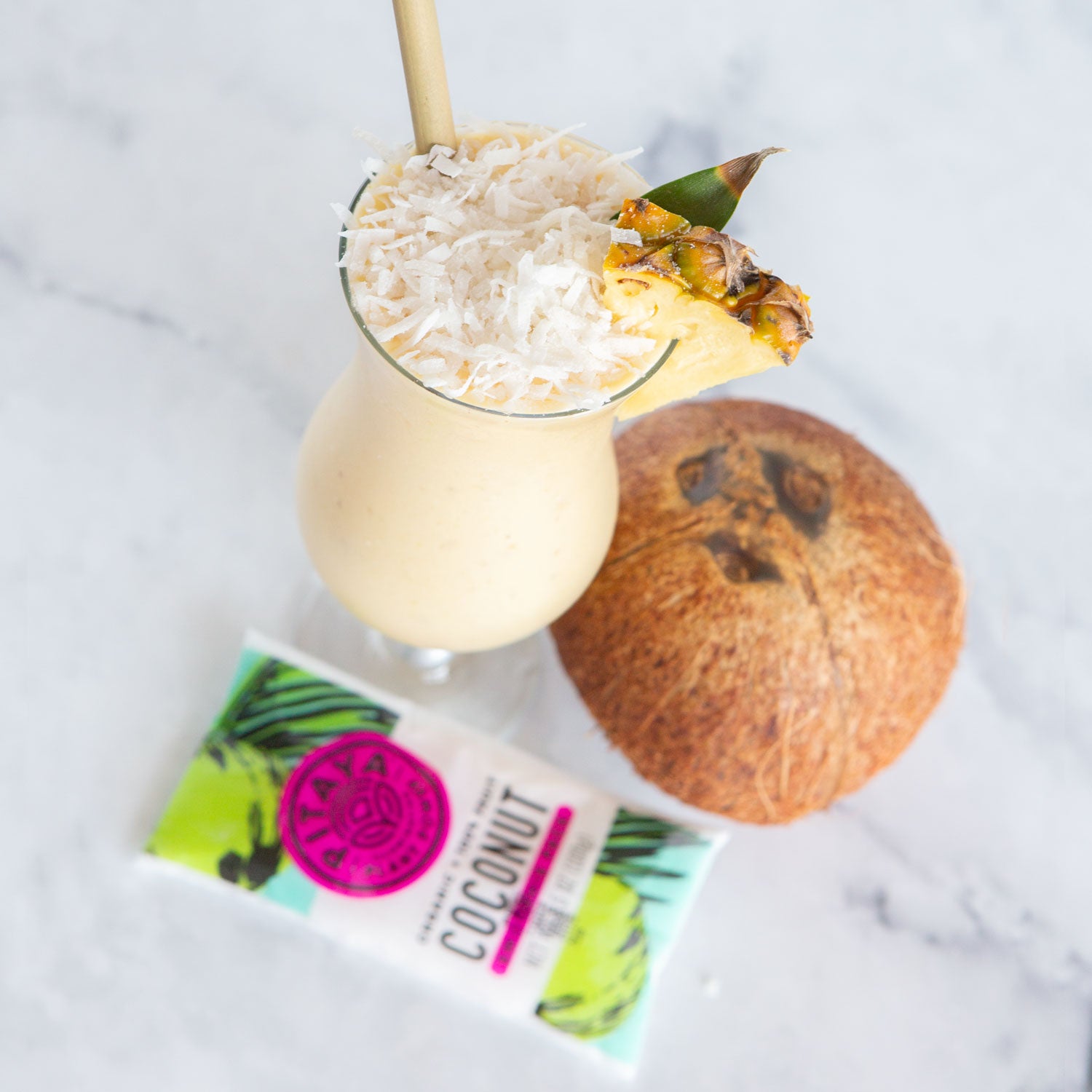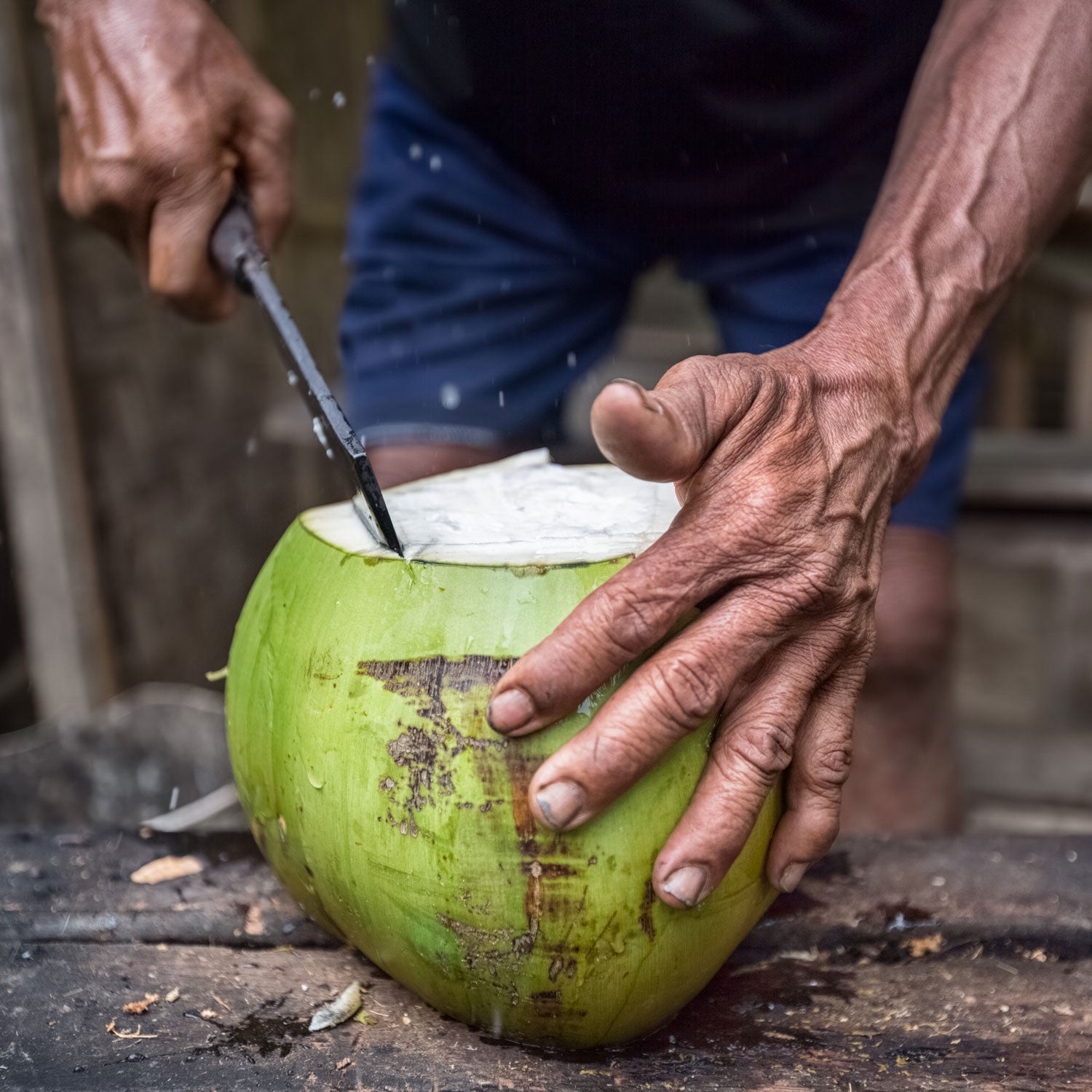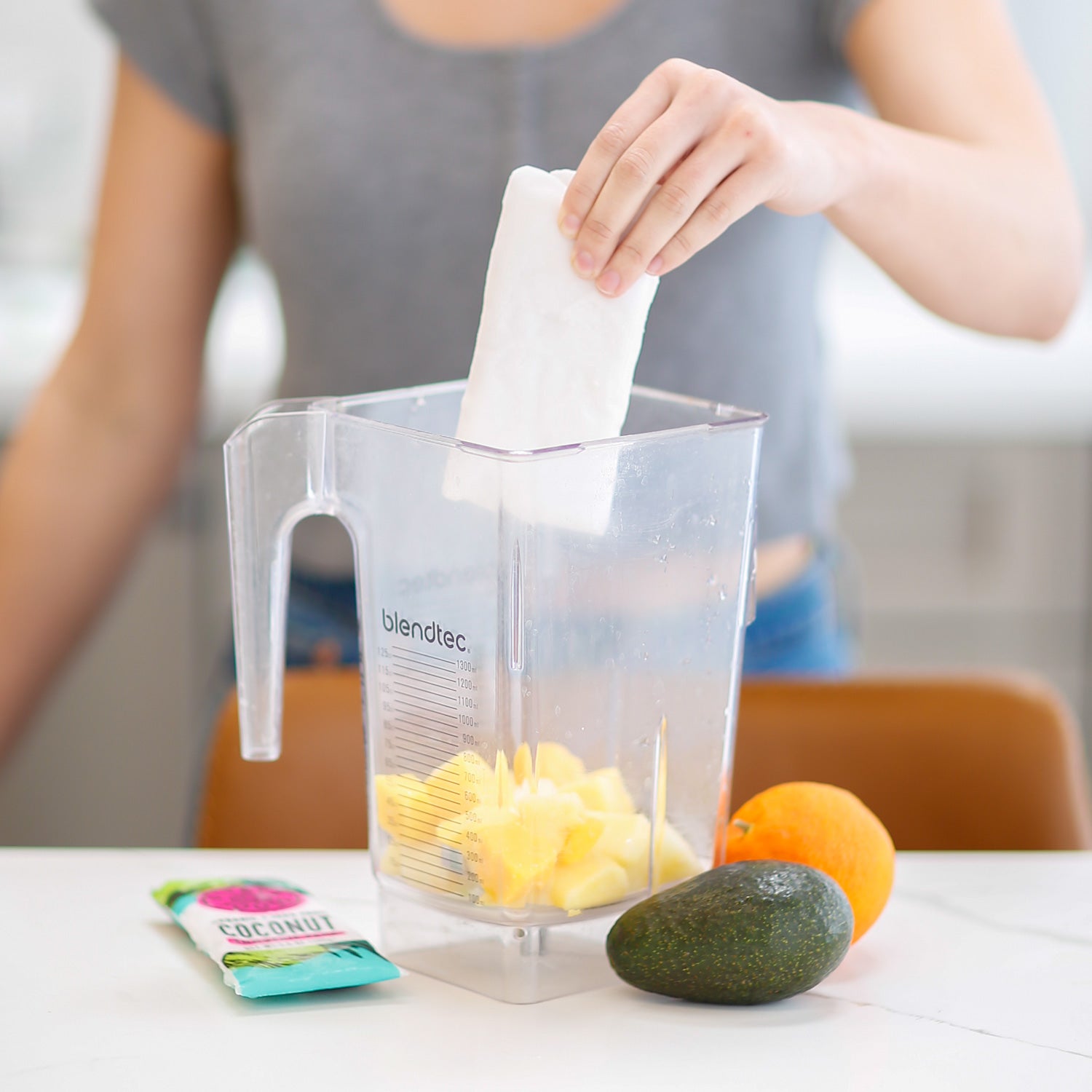 Coconut, the iconic super-fruit of island escapes and prized world-wide for its nutrient density and rejuvenating properties, is now available in convenient single serve frozen packs! Not only is it easier than opening a coconut, they're just as nutritious — containing only the puree of coconut meat and coconut water.
Ingredients
Organic Coconut Puree (Organic Coconut Meat & Organic Coconut Water)
Shipping + Storing
• Orders are processed within 1 - 2 days and ship Monday - Wednesday (except holidays).
• If order is processed outside our ship window, it will be shipped the following Monday.
• Once order arrives 1 - 3 days after it ships, please note this product ships with dry ice and to open with caution.
• Once opened, place your frozen product in your freezer until ready to use.

Our Promise
We stand by our products and want you to have the best experience possible. Our products are guaranteed fresh for up to 72 hours after your order has shipped. If you are not satisfied with your order, please contact us right away with images and detailed information so we can troubleshoot and resolve any issue that may arise.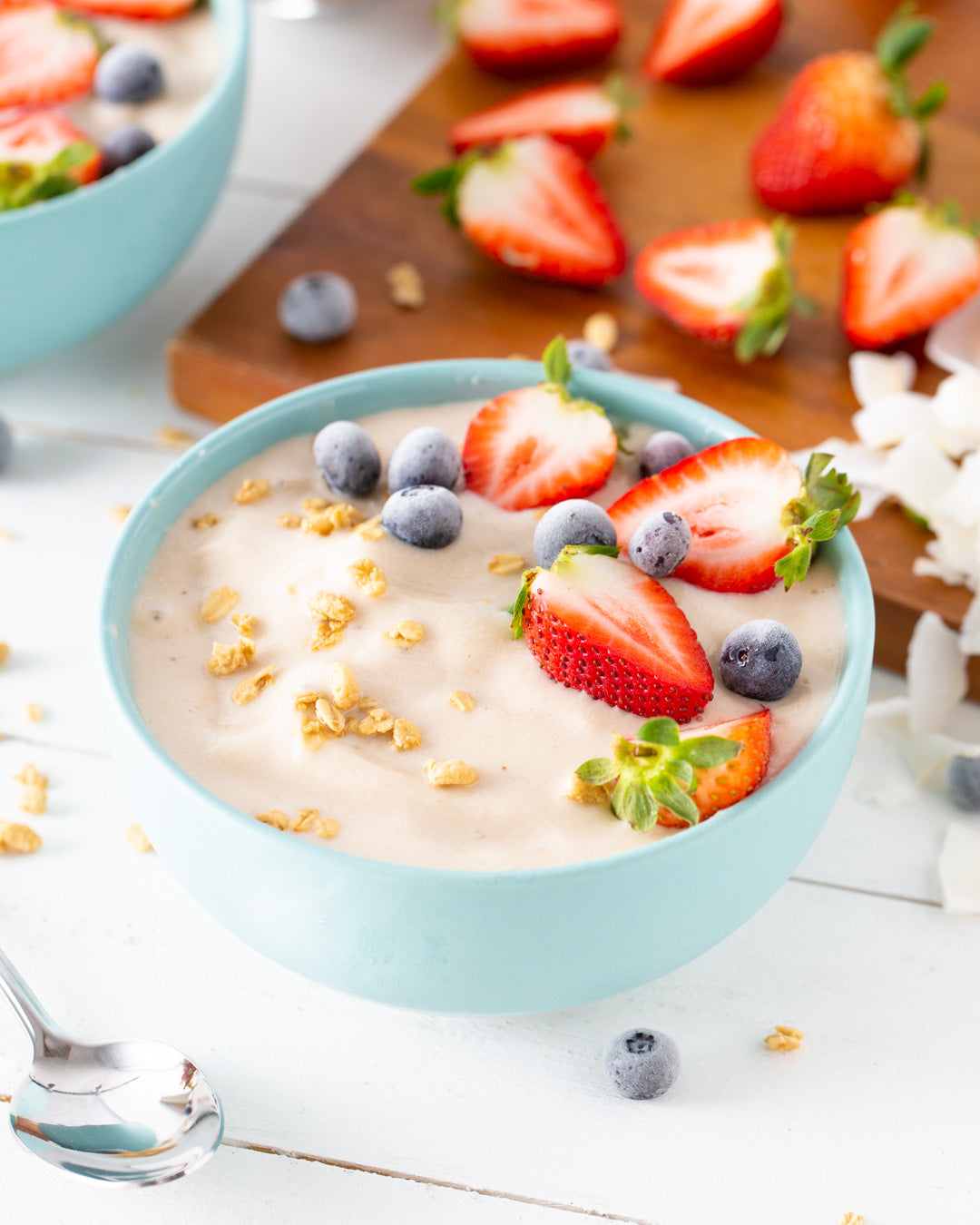 How to Use
1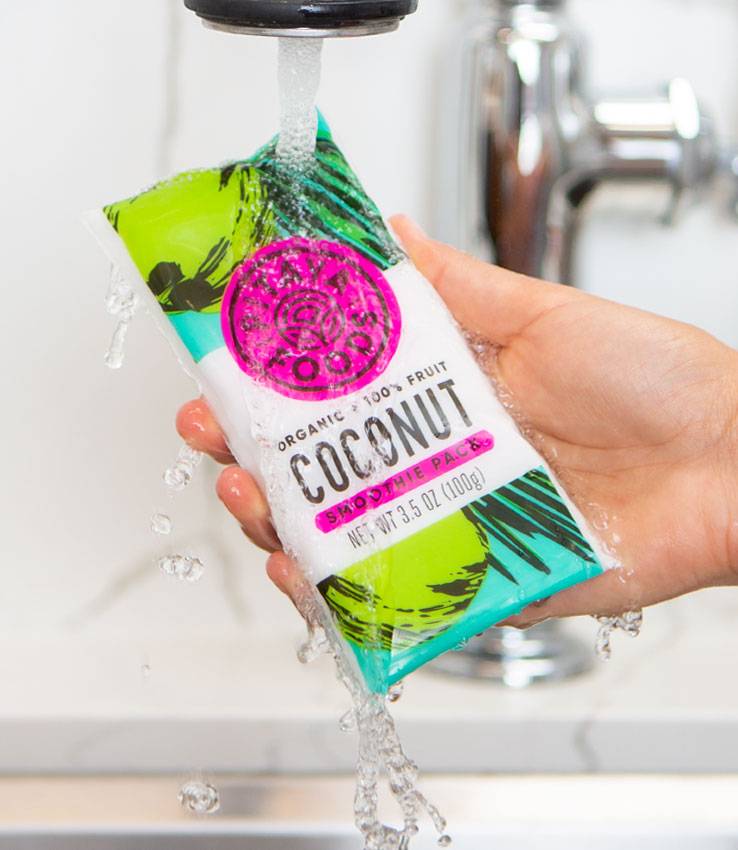 Remove packet(s) from outer bag and briefly run under water for easier handling.
2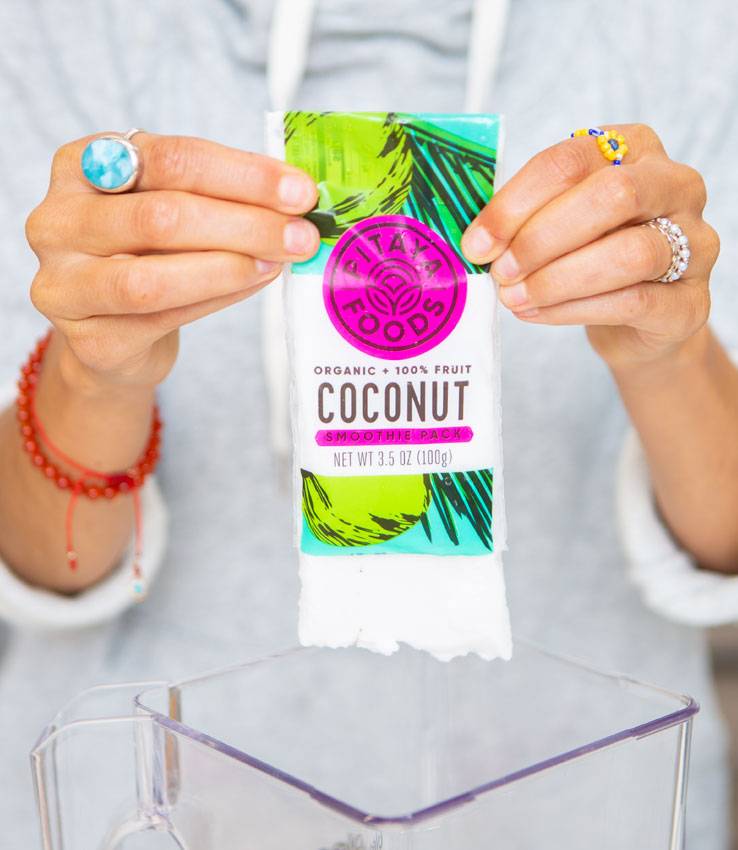 Cut the top part of the packet and breakup into a blender or leave whole.
3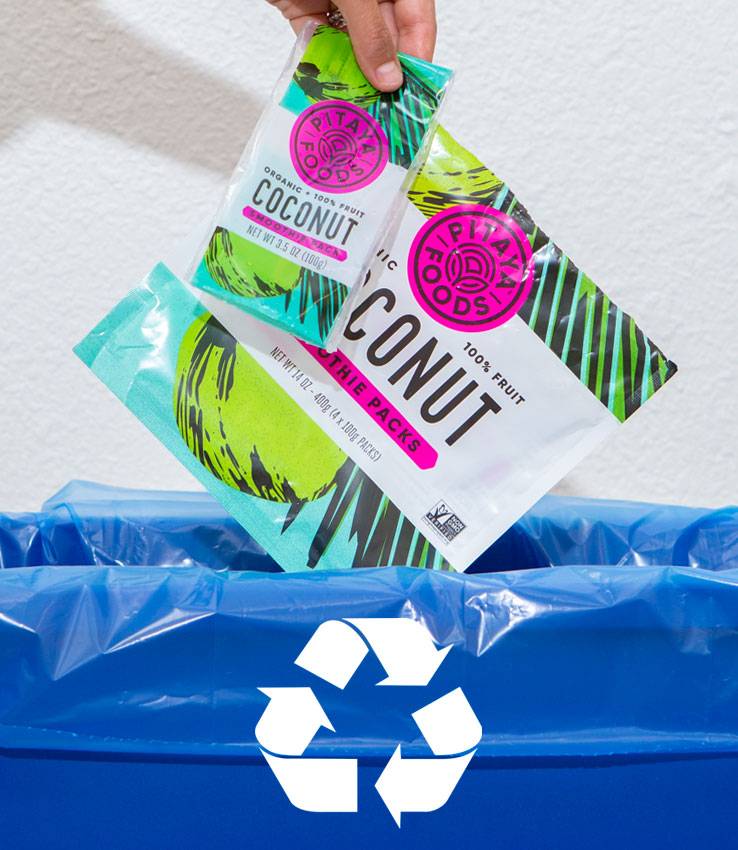 Place remaining packets in your freezer and rinse out and recycle packets used.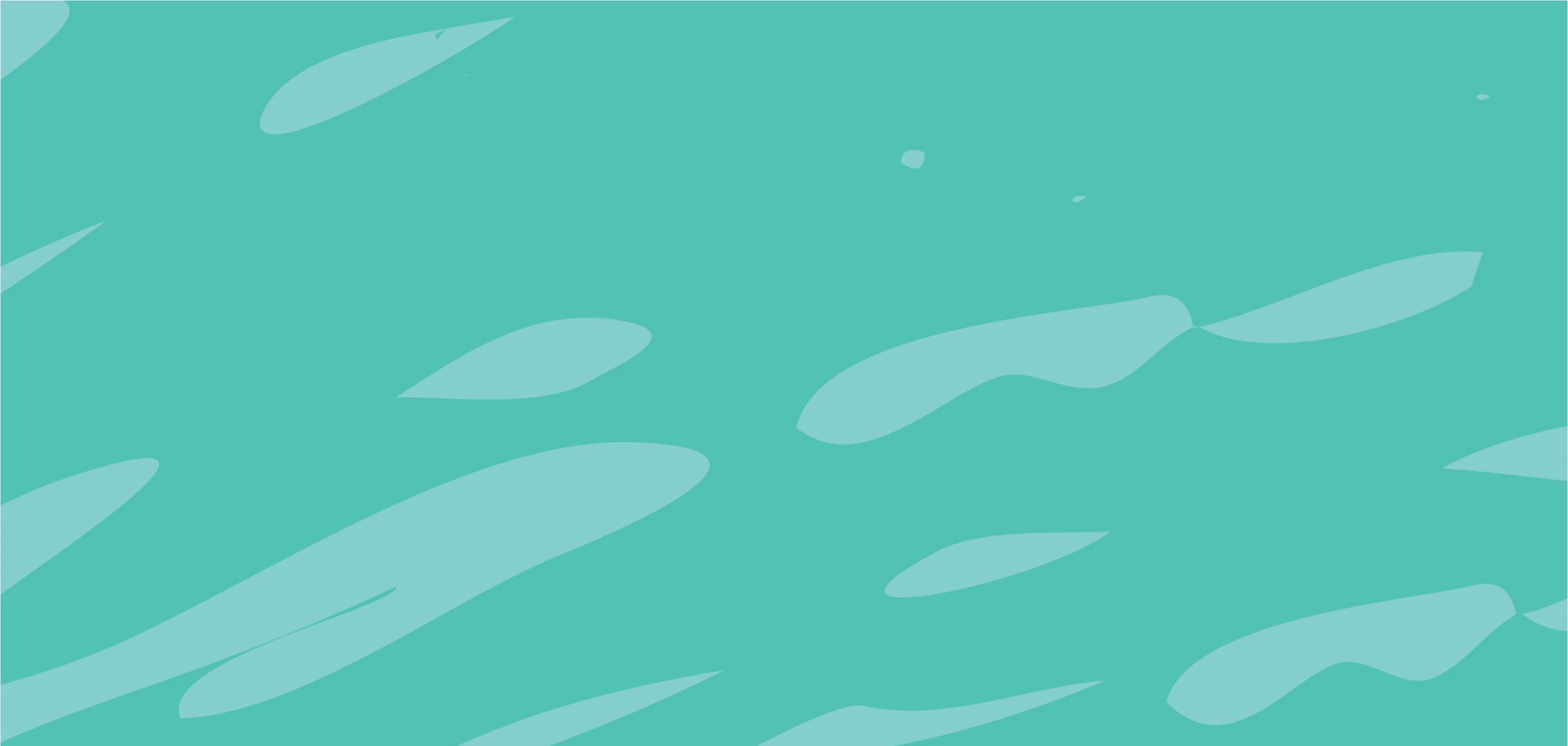 SO WHAT ARE THE BENEFITS OF COCONUT?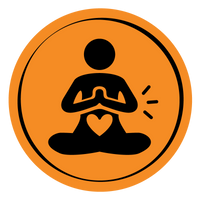 GUT HEALTH
Fiber aids in many important functions within the body, including maintaining steady blood sugar levels, keeping hunger at bay, aiding in digestion, and fueling a healthy gut microbiome.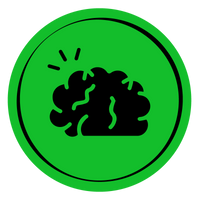 BRAIN HEALTH
Manganese, an essential trace mineral, is necessary for the function of the brain, nervous system and aids in the production of many vital enzymes and antioxidants.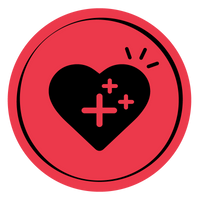 HEART HEALTH
An essential mineral needed by all tissues in the body, Potassium is an electrolyte that regulates the heartbeat, ensures proper function of nerves and muscles, and plays a vital role in protein synthesis and carbohydrate metabolism.
FEATURED IN THESE RECIPES
Customer Reviews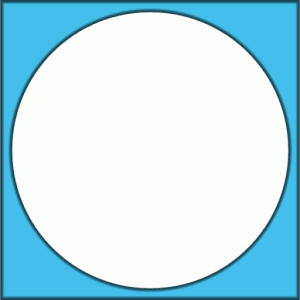 SM
08/22/2023
Scott M.

United States
i love the product but... it costs the same here as in store
and the styrofoam that is shipped in is awful.
Hey Scott, Thank you for your review. We completely understand your frustration with our shipping materials and we will do our best to use our eco-friendly insulation. As far as pricing, we highly suggest always buying our products from your local store as they might have a better price than us online. We can't thank you enough for giving us a try and will do our best to take action on your concerns.
04/19/2023
Thomas T.

United States
Amazing product!
These coconut meat packs are delicious! They arrived packaged well and neatly. Love these!